Rakhi Sawant's video on Sushant Singh Rajput shocks fans
Fans of Sushant Singh Rajput got a shock of their lives after Rakhi Sawant posted a video on Instagram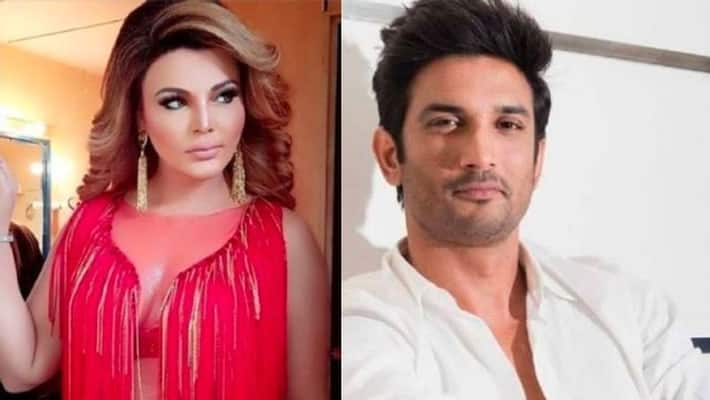 Bollywood's Rakhi Sawant and Kannada film industry's Huccha Venkat are quite similar when it comes to getting into controversies. Interestingly both are from Bigg Boss background.
While Rakhi was in the Hindi version of Bigg Boss, few years back, jack of all trades Venkat took part in Kannada Bigg Boss. 
While Rakhi gets mired in controversies in Bollywood circles, Venkat's nonsense appears at least once a month in local TV channels. 
Recently, Venkat was seen roaming without slippers in Mandya, Karnataka, getting beaten up by public for misbehaving. And as far as Rakhi is concerned, she now lives in different 'aura' altogether. 
The actress' latest post has shocked the entire film industry and fans of Sushant Singh Rajput. In her latest Instagram post she has claimed that Sushant will be reborn through her. 
"Sushant Singh Rajput came into my dreams and said that he will be reborn from my womb," she said. 
Apart from this cheap stunt, the actress reportedly said Sushant has asked all the filmmakers, who had signed him for movies, to complete their films and also include a special item number featuring her.
Last Updated Jun 23, 2020, 9:23 AM IST