Mission Impossible: Dead reckoning to hit theatres on July 12th – check out Tom Cruise's DANGEROUS stunt work
Tom Cruise returns with his IMF Crew and the audience waits impatiently to witness the Big stunts and visuals this Cinematic masterpiece has to offer.- By Mahalexmi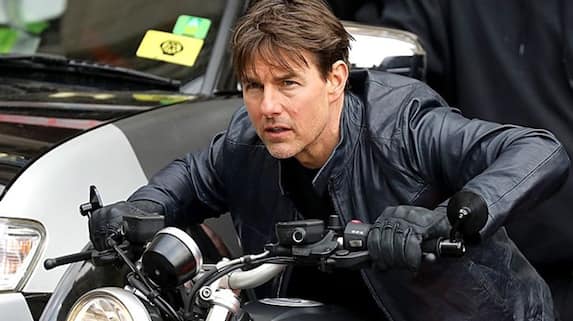 Theatres await the release of the much-anticipated addition to the MI franchise and the audience are definitely in for a treat. Tom Cruise alongside Rebecca Ferguson, Simon Pegg, Ving Rhames, and new additions to the cast are back with a bang to bring you the action-packed treat.
The highlight of these films are the big stunts that Cruise and his team plans and executes to perfection. The trailer teases a jaw dropping stunt that he has performed himself. But we all know this is not the first time.
ALSO READ: Samantha Ruth Prabhu to share screen space with Priyanka Chopra; read details
1.    Cruise did multiple skydives with a broken ankle to pull off the HALO jump in "Mission: Impossible — Fallout."
After enduring an Ankle injury earlier in the production, Cruise executed a skydiving stunt where you open parachutes at a low altitude after free falling from a high altitude. He did this multiple times across weeks, to capture the shot during the golden hour.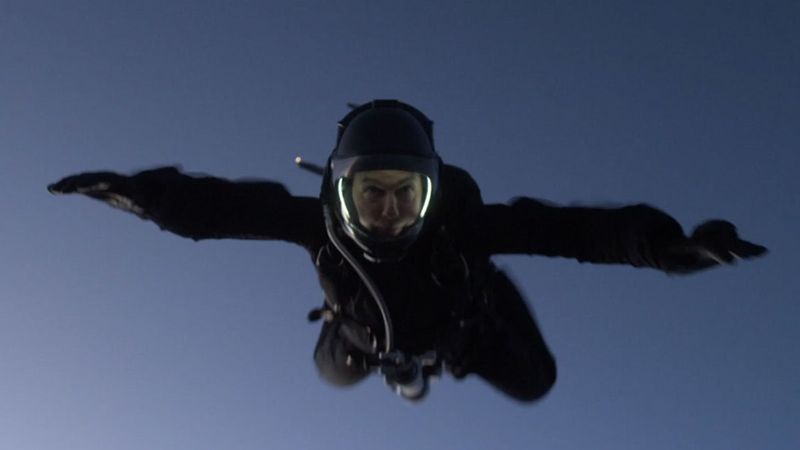 2.    Cruise hung on the side of a plane as it took off for "Mission: Impossible — Rogue Nation."
As a massive Airbus A400M takes off to 1000 feet with speed of 100 knots, we see Tom Cruise hanging to the side of the aircraft. Even with safety wires attached, we are aware of how incredibly dangerous an attempt it is.
3.    Cruise climbed the tallest building in the world for "Mission: Impossible — Ghost Protocol."
The Burj Khalifa in Dubai was opened up to Cruise's requirements in the film as we see him scaling the side of the building as Ethan Hunt. He also took the liberty to get off a helicopter to the building's highest point and click a photograph.
4.    Cruise held his breath for six minutes for an underwater stunt in "Mission: Impossible — Rogue Nation."
Six minutes is a long time to hold one's breath but Cruise makes it sound the opposite. He gave accounts of being trained by deep sea divers to reduce his heart rate and control his breathing in order to pull off this stunt. 
5.    For the cargo-plane crash in "The Mummy," Cruise did the stunt inside a NASA plane that trains astronauts for zero gravity.
Known famously as The Vomit Comet, this reduced-gravity aircraft was used to achieve this plane crash shot. Flying to 20,000ft, then vertically upwards to 40,000ft and jumping forward into a parabolic arc, creates a weightless environment for 30seconds and the stunt was performed 64 times.
6.    Cruise's series of Helicopter Stunt in the climax of "Mission: Impossible Fall Out"
After acquiring a Helicopter License and months of training, Cruise manages to execute a series of stunts where he flies Helicopters very close to terrain and climbs up into one, hanging of a rope, as the vehicle is in the air. 
7.    "Mission: Impossible Dead Reckoning" – The Motorcycle jump that has everybody anticipating for the release.The trailer gives us a glimpse of this stunt and Cruise himself has shared the workings of bringing this stunt to fruition. He rides a bike off a cliff and free falls. But maybe little less details as we are yet to experience it.
From his plethora of films, there are several stunts that miss this list. Maybe you can discover them by checking into the Filmography of this amazing actor.
ALSO READ: Raveena Tandon gives details on 'no kiss' with Akshay Kumar in Tip Tip Barsa Pani
Last Updated Jun 2, 2023, 7:39 PM IST