MeToo moment: Bala actor Ayushman Khurrana was once sexually harassed by casting director
A website had reported that actor Ayushmann Khurrana too had to face MeToo moment in his early days in Bollywood. The actor however escaped the ordeal.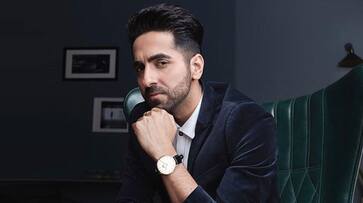 Bengaluru: Ayushmann Khurrana once said that he was given an open invitation for sexual exploitation in exchange of good films.
A website has reported that Ayushmann was once harassed sexually by a casting director. The website quoting Khurrana said, "A casting director had told me, 'I'll give you the lead role if you showed me your tool.' I told him I'm straight and I politely refused his offer."
Khurrana's path to success is a story of sheer hard work.
Earlier television heartrob Rajeev Khandelwal had a similar story of casting couch by a famed director for good opportunity.
Khurrana joined many big names in Bollywood and partook in the digital concert to raise funds to beat the COVID-19 pandemic's impact on weaker sections of the society.
Last Updated May 6, 2020, 10:27 AM IST