Media goes ga-ga, but Virat mocks 'engagement' rumours
No marriage on cards for Anushka Sharma and Virat Kohli
As Virat tweeted, he would not hide his engagement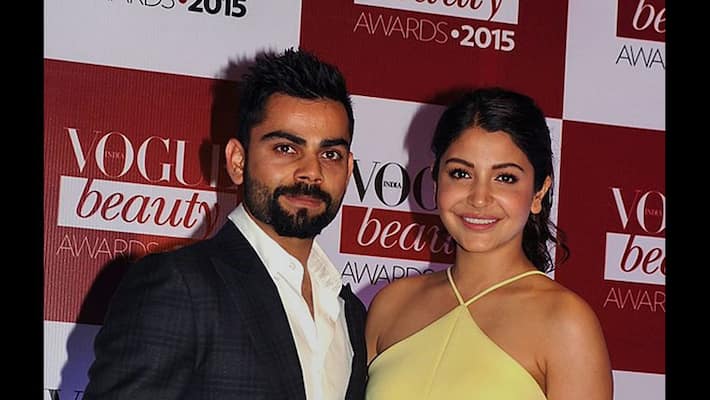 Cricketer Virat Kohli has rubbished reports of his engagement to actress girlfriend, Anushka Sharma.
"We are not getting engaged. If we were going to, we wouldn't hide it," Virat Kohli, currently holidaying at a resort near Rishikesh, tweeted on Thursday.
He also added, "Since news channels can't resist selling false rumours and keeping you confused, we are just ending the confusion."
Since yesterday the internet has been flooded with stories of Anushka and Virat being engaged on January 1. Recently, the lovey-dovey couple headed to Dehradun to celebrate their New Year with their respective families and ever since gossipmonger have been spreading the news about their engagement. 
Not just that, even the Bachchans and the Ambanis were supposedly among the guests for their engagement party and they were even spotted at Dehradun's airport - which added fuel to the fire. 
According to Times of India, Anushka's grandmother Urmila Sharma, who stays in Dehradun said that she is not aware of any impending engagement yet. 

"I had a word with Anushka's father Ajay yesterday but he didn't mention anything about engagement," she said.
So calm down you guys, the big day is not nearing anytime soon, and there is no such news about Anushka-Virat getting engaged or hitched in 2017.
Last Updated Mar 31, 2018, 6:33 PM IST