Manju Warrier-Mohanlal starrer Marakkar sandwiched between court and coronavirus
Much anticipated Mollywood film Marakkar: Arabikadalinte Simham starring Malayalam's most searched actor on Google Mohanlal and top actress Manju Warrier will not release in March as expected. The film is haunted by two issues, one is the court, and another is coronavirus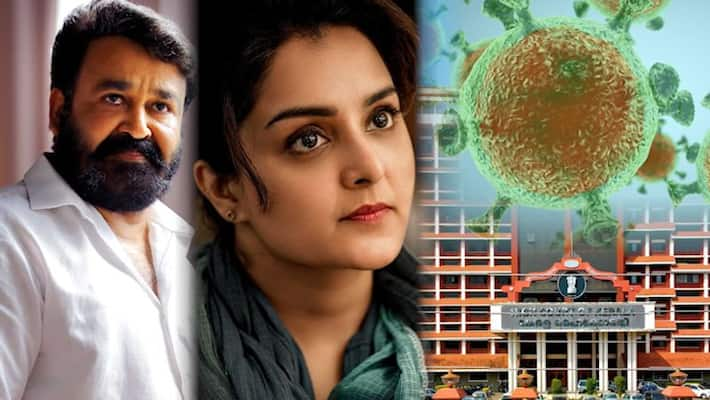 Thiruvananthapuram: It looks like Mohanlal and Manju Warrier starrer Marakkar: Arabikadalinte Simham is going through a tough phase. The film that was slated for a March release had to be postponed as a family member of Kunjali Marakkar IV approached the court alleging misrepresentation of facts concerning a character.
While the film, directed by Priyadarshan, is mired in a legal battle on one end, the warning from deadly coronavirus has pushed the makers into deeper trouble from the other end. The film released in summer stands doubtful of a release.
Mufeeda Arafat Marakkar, a petitioner who is a descendant of Kunjali Marakkar, alleges that the Manju Warrier-Mohanlal starrer Marakkar Arabikadalinte Simham has portrayed Kunjali Marakkar IV in a wrong way.
Mohanlal who plays the role as Kunjali Marakkar IV sporting an image of Lord Ganapathy embossed in the middle of his Sikh turban is far from the truth, the petitioner alleges. Marakkar IV had a Turkish turban. Marakkar IV was a bachelor without any love interest but he has been shown romancing a co-star in the teaser, alleged Mufeeda in her petition.
Now with the coronavirus scare looming large in God's own country, Kerala, the film's release in April is also doubtful. Although the film is sandwiched between the court and coronavirus, the makers are hopeful of releasing it soon and will look to debunk all misconceptions.
Last Updated Mar 14, 2020, 4:26 PM IST