Madhura Sreedhar Reddy to direct KCR's biopic
Telangana chief minister Kalvakuntla Chandrasekhar Rao's biopic to be helmed by director Madhura Sreedhar Reddy of Okka Manasu fame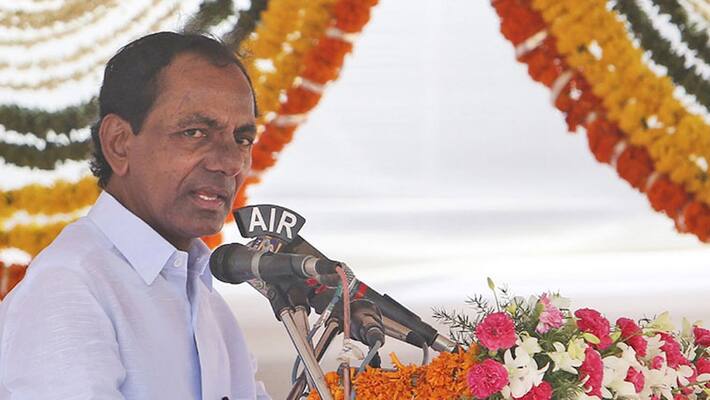 "I discovered that the kind of challenges KCR faced were on par with what Mahatma Gandhi, Nelson Mandela and Martin Luther King faced during their movements. As a filmmaker, I decided to bring this history on screen," Reddy said.
"After listening to the tales narrated by my father who was part of the Telangana agitation in 1969 and watching the incidents of the current time, the director in me gave sleepless nights," said Reddy, a native of Warangal.
"It's kind of a biopic. The film would not deal with his (Chandrasekhar Rao's) childhood," he said.
The shooting of the film will commence on June 2, 2017, and it will be released on February 17, 2018, on the occasion of Rao's birthday, he said. June 2 happens to be the Telangana formation day.
Reddy's earlier films include Sneha Geetham and It's My Love Story.
Last Updated Mar 31, 2018, 6:58 PM IST