Leaked scenes strike Radhika Apte again
Radhika Apte confronts horrendous past, shoots MMS leak scenes for 'Bombairiya'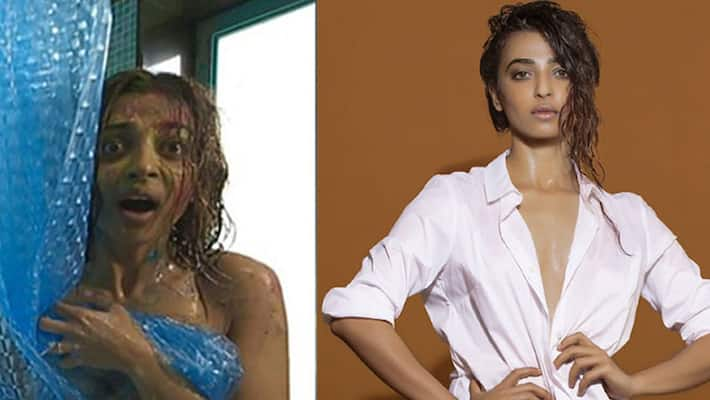 As if that was not enough, an MMS of a woman in the shower had started doing the rounds, with posters alleging that the woman was Radhika.
The actress has decided to take matters into her hands and had posted a message on social media which read, "You guys! If you're going to get someone to pass off as naked me, she needs to look a lot more like me."
Now, for the twist in the tale - in a case of real meets reel, the actress is shown as a victim of a leaked shower clip in her upcoming film 'Bombairiya'. Her character loses her cell phone with nude images, and the rest of the film is her facing up to that harrowing event. 
Confirming the news, director Michael E Ward told Mumbai Mirror, "Yes, we do have such a scene in our movie which was shot around the same time when a clip from Anurag Kashyap's film, 'Madly', was leaked all over. For a while we were afraid that we might have to change our script as Radhika who was upset about the real leak might be uncomfortable shooting it." 

Michael, however, maintains that the leaked scenes were always a part of the film and had nothing to do with Radhika's previous experiences.
Last Updated Mar 31, 2018, 6:35 PM IST