Lata Mangeshkar Death Anniversary: 9 lesser-known facts about our late singing legend
Also known as the 'Nightingale of India' and 'Swarkokila', here are a few unknown and interesting facts about the legendary Indian singer.

Known as the Nightingale of India and Swarkokila, Lata Mangeshkar was the first Indian artist to perform at the famous Royal Albert Hall in London with the Wren Orchestra way back in 1974. 
Lata, considered one of the greatest Indian playback singers, will live on through her melodies. Her solos and immortal duets with Mohammed Rafi, Kishore Kumar, and Mukesh, along with a legion of other prominent Indian singers, are among Hindi cinemas most memorable songs. These are some interesting facts about the late singing icon.
ALSO READ: Grammy Awards 2023: From Cardi B to Anitta, the best-dressed celebrities on the red carpet
She was an avid photography enthusiast. Mangeshkar initially tried her hands with a Rolleiflex camera and loved clicking pictures on holiday in the US.
On holidays in the US, she loved playing the slot machines in Las Vegas through the night. In an old interview with a British broadcaster, the late legend Lata Mangeshkar had mentioned, "This may sound strange. But, when I used to visit America on holiday, I loved spending time in Las Vegas. It is an exciting city. I really enjoyed playing the slot machines. I never played roulette or cards, but I used to spend the whole night at a slot machine. I was lucky and won many times."
Lata Mangeshkar used to burn her stress through cooking and cricket matches, mostly the test series via video cassettes. She boasted of owning a signed photograph of Don Bradman and one from Sachin Tendulkar, she revealed in one of her interviews.
Lata Mangeshkar belonged to a family of performers. Her father ran a theatre company, and Lata grew up with a love of music. The aim of the sisters (Lata and Asha Bhosle) when they took up singing was to carry forward their father legacy.
Lata Mangeshkar enjoyed listening to Mozart, Beethoven, Chopin, Nat King Cole, the Beatles, Barbra Streisand, and Harry Belafonte.
She went to see Marlene Dietrich singing on stage and loved Ingrid Bergman theatre.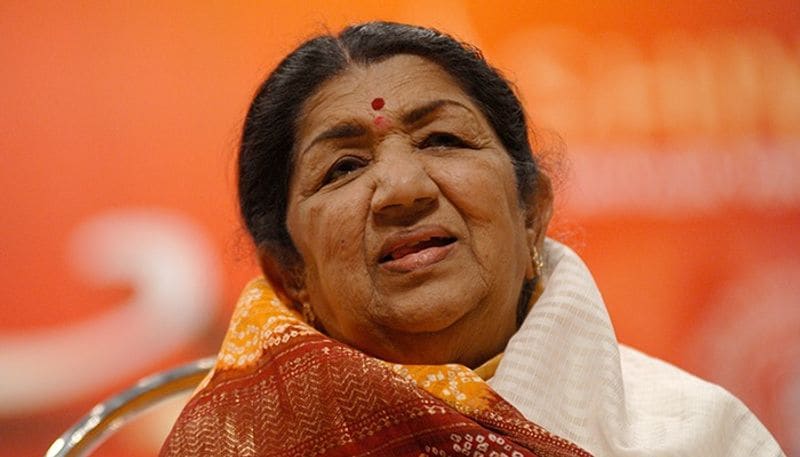 She also loved going to the movies. Her favorite Hollywood film was The King and I, which she said she watched at least fifteen times, and Singing in the Rain. The James Bond films, at least the ones featuring Sean Connery or Roger Moore, were also a favorite.
Lata Mangeshkar once said while speaking to an Indian entertainment portal that she does not listen to her own songs. If she did, she would find a hundred faults in her singing.
Cars were another passion at various points in her life. Lata Mangeshkar owned a grey Hillman, a blue Chevrolet, Chrysler, and a Mercedes. At home, she owned nine dogs.
ALSO READ: How Kiara Advani almost caused Shark Tank India's former judge Ashneer Grover's divorce; read this
Last Updated Feb 6, 2023, 8:35 AM IST