How Kiara Advani almost caused Shark Tank India's former judge Ashneer Grover's divorce; read this
In Ashneer Grover's book, he described a humorous episode that became serious. The Shark Tank India judge said that Kiara Advani almost got him divorced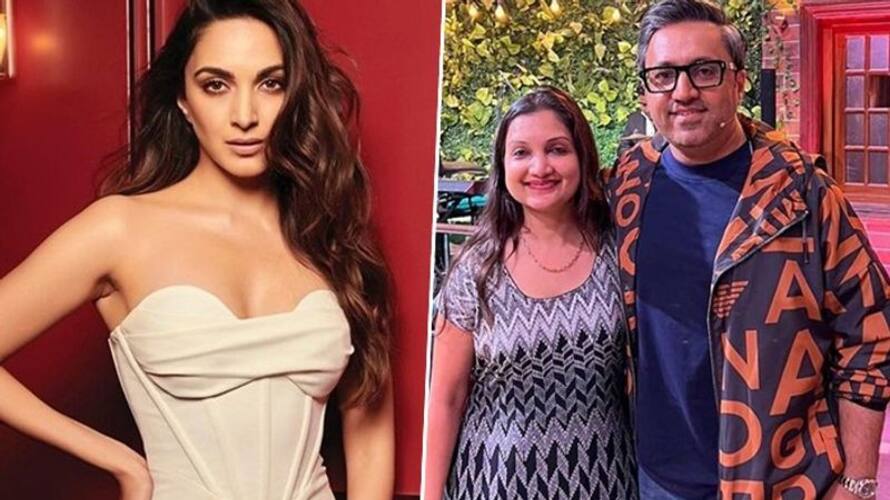 After Athiya Shetty and KL Rahul, Siddharth Malhotra, and Kiara Advani tied the knot, it is wedding season in Bollywood. The Shershaah pair will tie the knot on February 6th at Suryagarh Palace in Jaisalmer, Rajasthan. They arrived at the venue yesterday to begin the wedding rites and customs. Ahead of the wedding, Ashneer Grover makes a surprising confession about how Kiara Advani nearly got him divorced.
Kiara Advani's long-term lover Sidharth Malhotra will marry her in a single day. As their wedding preparations heat up, an old tweet linking Shark Tank Inida judge Ashneer Grover and Kiara Advani has sparked interest. 
In his book Doglapan, the BharatPe co-founder described how Bollywood diva Kiara Advani nearly divorced him. As the actress prepares to marry, an old comment from a Twitter user is becoming viral. The tweet included images of the book pages where Ashneer related an anecdote. 
Also Read: WATCH: KGF star Yash and his son Yatharv's cute chat; take a look at THIS adorable video
How Kiara Advani Almost Got Me Divorced-is the title of one of his autobiography chapters. Ashneer detailed a chat with a buddy and fellow entrepreneur at his office in the chapter. He asked his buddy if he was planning to marry, and the latter stated that he had met a celebrity matchmaker similar to Sima Aunty from Indian Matchmaking. 
When asked who his dream match was, his pal suggested Kiara Advani. Ashneer recalled a chat with his mother, who mocked him for growing up to be a huge guy with little time for his family. He informed his mother that she doesn't understand the market, and that if he had married this time, he would have received a proposal from Kiara Advani.
Madhuri was devastated by this news, and she stayed silent for hours, without saying anything to her husband. They were on their way to Mumbai when Ashneer nagged her, and to his amazement, she shouted back that she wanted to marry Kiara Advani. She also reminded Ashneer that she married him when he was nothing and had been at his side through thick and thin. When she pushed, he, too joined Shark Tank India.
Also Read: WATCH: KGF star Yash and his son Yatharv's cute chat; take a look at THIS adorable video
Kiara Advani will exchange saath pheras with her love interest Sidharth Malhotra on February 6th in Rajasthan. It will be a royal wedding with all of the Haldi, Mehndi, and Sangeet rites. The couple chose a private celebration with their closest friends and relatives.
Last Updated Feb 5, 2023, 5:25 PM IST