Kudukku 2025: Krishna Sankar, Durga Krishna's thriller movie to start streaming on OTT from THIS date
The much-awaited movie 'Kudukku 2025' starring Durga Krishna and Krishna Sankar will start streaming on Saina Play on November 24. The film was written and directed by Bilahari.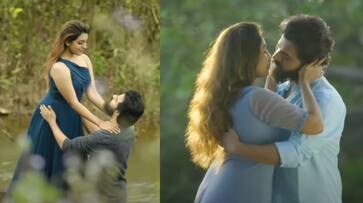 The long-awaited movie Kudukku 2025, starring Durga Krishna and Krishna Sankar, is ready for an OTT release. The movie will start streaming on November 24.  It was earlier announced that the film would be streamed on Saina Play. Along with streaming, Saina Play has also released a trailer for the movie.
The movie Kudukku has been the subject of discussions and controversies ever since its announcement. The film is written and directed by Bilahari. Along with Krishna Sankar and Durga, Aju Varghese, Shine Tom Chacko, and Swasika Vijay appeared in the lead roles in the thriller movie. The film has been produced by Krishna Sankar, Bilahari, and Deepti Ram. 
The movie hit theaters on August 25, 2022. The movie received a noticeable positive response. There was a lot of criticism and discussion regarding the songs in the film. The reason for this was the intimate scenes between Durga and Krishna Sankar. Durga faced a huge cyberattack during the releases. 
"Kudukku 2025" portrays a chilling tale set in the future, in the year 2025. It revolves around a shocking discovery where implanted chips, meant for tracking individuals, turn into a dangerous weapon. A stalker misuses this technology, transforming it into a lethal tool for invading people's privacy. Simultaneously, a jealous husband falls victim to a dangerous obsession, adding to the intense narrative of the story.
The movie is produced under the banner of the Bilahari Experiment, with Bilahari serving as the writer, director, and producer. The co-producers for the film are S. V. Krishnasankar and Deepthi Ram. Abhimanue Viswanath is the cinematographer, and Kiran Das is the editor. The music for the film is composed by Manikandan Ayyappa and Bhoomee.
 
Last Updated Nov 24, 2023, 9:03 AM IST