KGF actor Rocking Star Yash finds his doppelganger
Sandalwood fans will definitely be surprised after seeing this picture of Yash with his lookalike as it's hard to tell the two apart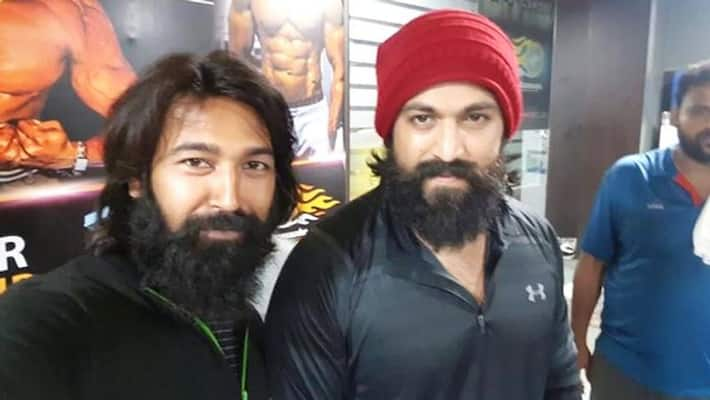 It is said that ordinary people have 7 lookalikes around the world. Its more fascinating when one finds lookalikes of celebrities. While the veracity of the saying cannot be proved, many seem to be on the lookout for their doppelganger. However, one does not need to look far to find a celebrity lookalike for Yash. The doppelganger has grabbed our attention and the resemblance is uncanny.
Aryan Dixit, a fitness expert residing in Bangalore resembles KGF actor Yash so much that it's hard to tell the two apart. Aryan has already met the star and the two have a picture together. We wonder what Yash had to say. At first glance, it looks like two pictures of Yash put together as one.
It was about time that doppelgangers of him surfaced considering his recent success in the film industry. During a recent interview, Yash spoke about his successful phase and the change that it brought in his life. The Kannada film star said, "I am no stranger to success. What this film did was to broaden my fan base many times over. If I was a newcomer in 'KGF', you may have found me walking with my head in clouds."
On the work front, Yash will be seen in KGF: Chapter 2. The makers of the Yash and Srinidhi Shetty starrer began shooting for the second part of the film in March. Reportedly, Bollywood actors Sanjay Dutt and Raveena Tandon are said to be in the film, however, there is no official announcement on the same.    
 
Last Updated May 14, 2019, 5:43 PM IST