Karnataka farmer singing Justin Bieber's 'Baby' has left netizens amazed; Watch video
A video of a farmer in Karnataka singing one of Justin Bieber's chartbusters 'Baby' has gone viral on social media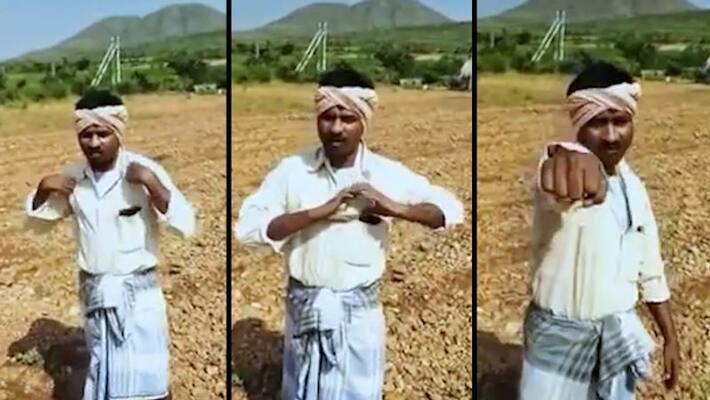 Bengaluru: While the internet, at times, proves to be an interesting space, a 3 minute 10 seconds video of a farmer from Karnataka singing one of Justin Bieber's chartbusters 'Baby' is now viral on social media.
In the video, the farmer is seen being busy working on a field when an unidentified man interrupts him and records the video of him singing the song.
Minutes after having a conversation with the man, the farmer decides to sing a song upon the man's request. The farmer then plays the original track of the song and sings in his own inimitable style. 
Here is the video.
Earlier, a video of Ranu Mondal singing legendary singer Lata Mangeshkar's iconic song 'Ek Pyaar Ka Nagma Hai' in a railway station went viral overnight. She was spotted by Himesh Reshammiya, who offered her the opportunity to sing a track for his upcoming film Happy Hardy And Heer.
Last Updated Dec 17, 2019, 3:13 PM IST