Kamal's dig at his so-called 'advice' for Shruti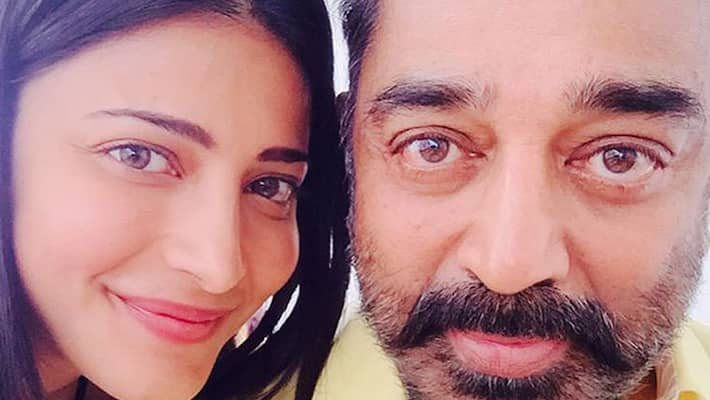 Kamal Haasan's speech at the audio and trailer launch function of Vikram Prabhu's upcoming film Wagah set a leading English daily to write about his 'advice' to daughter Shruti Haasan. At the function, Kamal Haasan had mentioned about the 'grounded nature' and 'humility' of Vikram Prabhu (the late Thespian Sivaji Ganesan's grandson and Prabhu Ganesan's son) despite his hailing from a legendary film family. He wanted to cite such humility as an 'example' for Shruti Haasan and urge her to be 'modest'.
Commenting on this, he took to his micro-blogging page to clarify, "Words are interpreted to suite (sic) agendas. My praise for our boy Vikramprabhu's humility need not be taken as my euphemistic advice to Shruti." He further added, "Shruti and I will always be open to learn good things from others. I learn certain things from Shruti. She's more humble than I at her age."
This is what daughter Shruti had to say to this.
Awwwe!
Last Updated Mar 31, 2018, 7:03 PM IST