Indian Idol: Music producer Dixant Shaurya talks about his experience working with Pawandeep Rajan and more
Music producer Dixant Shaurya stated that all of the top six contestants of Indian Idol, Pawandeep Rajan, Arunita, Nihal, Danish, Shanmukha, and Sayli, were excellent.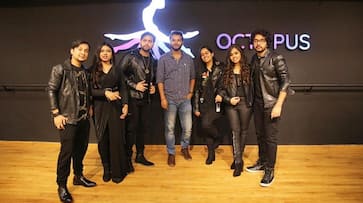 After eight long months of wait, Indian Idol 12 finally ended with Pawandeep Rajan emerging as the show's winner and Arunita Kanjilal as the first runner-up of the show. 
The third position was bagged by Sayali Kamble followed by Mohd Danish, Nihal Tauro and Shanamukhapriya. Bollywood music producer Dixant Shaurya who was allowed to produce a song for Indian Idol talked about his experiences working with the top six contestants. 
While explaining it in the interview, he thinks it is a huge responsibility. He stated that all of the top six contestants, Pawandeep, Arunita, Nihal, Danish, Shanmukha, and Sayli, were excellent even though they only had a short amount of time to record, every member of the team agreed with him. 
Dixant also said that he bonded the most with Pawan and Nihal and guided them also explained how they could apply the credit to playback they received from Indian Idol.
Dixant talked about his in-studio experience while producing the song. He also taught them how to record the chorus and their single take because they only had a limited amount of time to complete the song. 
Speaking of all the contestants, Dixant mentioned that Pavan had a modern, youthful voice with good texture and that as a result, he was given the main lines and the fillers. 
Sayli, on the other hand, has her genre and an Indian touch in her voice, as well as a perfect musical sense.
For Danish, Dixant claimed to have a powerful voice with a wide range. Nihaal has a playback sound quality in his voice, so he was given soft lines to sing to justify his voice. When questioned further, he stated that he is a compassionate, remarkable person.
Talking about Shanmukha, he said she is brimming with energy and power, always charged up. He went on to say that because the song was so powerful, they relied heavily on her voice to bring it to life.
He stated that Arunita has a lovely voice and that if she continues to learn from her masters, she will be a very high-rated female singer in Bollywood. She also has indescribable good qualities, so she was given the lines accordingly, and she gave her all, and they were all happy and satisfied. 
Overall, it was a huge responsibility on his part, but it was also a positive experience. At the same time, he added, the contestants had expectations of him, and he did as well. That's why he tried to give them his all.
We can find out more by listening to the amazing hit song of the Indian idol, which shows the hardwork and dedication of everyone, and which is now a huge hit and was only possible because of the coordination that everyone had shown.
Ahead of the finale, this year's winner Pawandeep shared in a statement, "This is the first time that we have a finale that's for 12 hours straight. I am currently going through a mixed bag of emotions. I'm excited, nervous, all at the same time. There's so much in store for the viewers. We are putting our best foot forward to give the viewers an amazing experience. To be honest, it's great to be a part of something that's so huge and is happening for the very first time".
Pawandeep Rajan takes home a beautuful Indian Idol trophy along with a lavish car and Rs 25 Lakh.
Last Updated Aug 16, 2021, 1:13 PM IST