Here's what Malaika Arora does before going for shower (Watch)
Malaika Arora shared a video where she tells her fans how to make a body scrub with coffee and sugar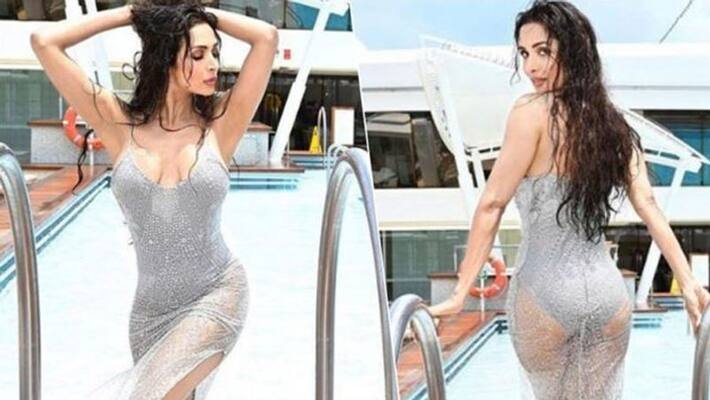 Malaika Arora is practicing yoga and sharing her beauty/health tips with her fans during the coronavirus (COVID-19) lockdown.
Today (August 16), she shared a video wearing a bathrobe explaining the importance of body scrubbing before taking a shower. She also narrated her childhood habit of scrubbing her body with loofah and pumice stone.
Today, the video showed us how to make a homemade scrub with the help of sugar and coffee.
Malaika shared the video with the caption, "Who said coffee is always bad for your health. Here's a tip to turn that villain into a hero."
In the video, Malaika can be heard saying, "I am going to show you a little DIY today. I am obsessed with body scrubs. Since kids, I remember mom telling us every single time that we were going for a shower that we have to use a loofah or a pumice stone. We had to use it every single day while taking a shower. Well that tradition continues. Given the conditions right now, I totally ran out of body scrubs. So I decided why not make one at home."
Malaika also shared step-by-step to make the scrub, in her caption. She wrote, "Body scrub: Mix the leftover coffee ground with Some brown sugar and coconut oil. It serves as an easy, instant and aromatic home scrub. The caffeine in the coffee has potent antioxidants that help protect skin from sun damage and helps promote overall skin health #MalaikasTrickOrTip #OrganicBodyScrub#DIYBodyScrub (sic)."
In the end, Malla said that the scrub will make the skin "like makhan (butter)."
Last Updated Aug 16, 2020, 8:13 PM IST