Bhavana who got engaged to Kannada producer Naveen in a simple ceremony last year in March said she would not quit film post marriage.
Bhavana opened up about her fiance, marriage plans and Malayalam film industry.
Bhavana said that Mollywood is a male-dominated industry where an actress has very less freedom.
South Indian actress Bhavana tied the knot with Kannada film producer Naveen at Thiruvambady Temple, hometown of the actress in Thrissur on January 22, Monday. The wedding was conducted as per the Hindu religious customs at 9.30 am in the presence of relatives and close friends of the duo.
Bhavana was seen donning a golden saree and was decked in temple jewellery. On the other hand, Naveen was clad in Kasavu dhoti and an elegant mundu. Actors Manju Warrier, Ramya Nambeesan, Lena, Bhama, Shamna Kasim and Bhagyalakshmi were seen during the wedding. We expect more celebrities from the world of cinema in the event party which will be held at Lulu Convention Center in Thrissur, in the evening.
The actress gave many interviews to various news channels where she talked about her ups and downs in life and her experiences in Malayalam film industry.
Last year, she was shattered due to the sudden and tragic demise of her father that upended her world. She said, "My dad passed away at the age of 58. He was not diagnosed with any serious illness. We could never imagine him going to bed and never waking up."
Bhavana also talked about her fiance, Naveen and how his family supported her in bad times. She said, "Naveen's family came to our house with the marriage proposal and wanted to fix the wedding a month before her father's death. We were happy that at least my father would have seen me getting married."
Later, when my dad passed away, Naveen supported Bhavana and her family. She said, It can be said that Naveen has been the strength of our family since my father's death. Perhaps my mother and my elder brother love Naveen more than me.
Now the wedding has been fixed on January 22. She also opens up about how she met Naveen. Bhavana said "Naveen, another film producer and I were friends for more than six years. Naveen has also produced my third Telugu film. Initially, we used to talk professionally later turned into long chats about various subjects."
Bhavana always wanted a life partner from the film industry, because people from the same field can understand this life better than any outsider.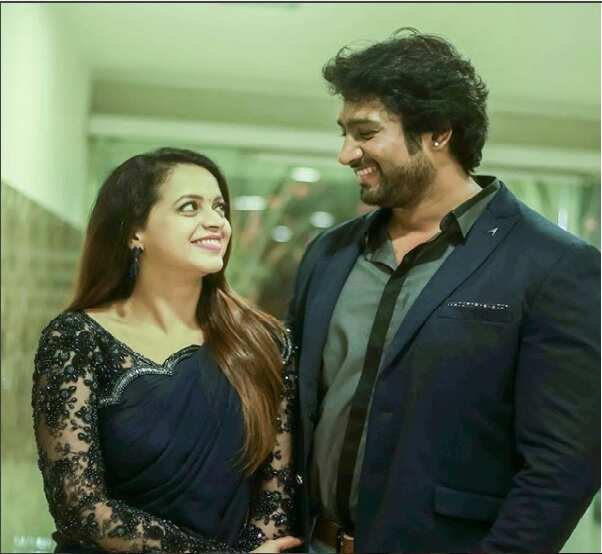 Bhavana has many complaints about Mollywood; she says it is a male-dominated industry where an actress has very less freedom to chose the movie she wants to act, whereas male actors have all the powers. "Even after so many hits in a row, my remuneration remains still the same, but male actors get pay hike with every hit", she said.
Bhavana pointed out that no one offered her a higher remuneration after her movie became a runaway hit, but thanked the audience for all the support they gave to her.
On the working front, Bhavana is busy shooting for a Kannada film 'Tagaru.' She was last seen in Prithviraj's 'Adam Joan' and 'Adventures of Omanakkuttan.'
Last Updated 31, Mar 2018, 6:40 PM IST