Happy birthday Mohanlal: Here are Lalettan's best romantic movie scenes
Today, on May 21, Mollywood superstar Mohanlal turned 60. On the birthday of the king of romance, we take a look at four best romantic scenes featuring him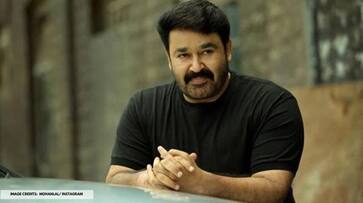 Those who grew up watching Mohanlal since their childhood would say that Lalettan is a blessing to Mollywood. The actor, who ventured into the Malayalam cinemascope in the 80s is still relevant and revered.  For many, Mohanlal isn't just the actor who's delivered many hits, he is the everyday man who projected the struggles, dreams, hope, love and loss that we experience as human beings. Throughout his illustrious career, he has weaved emotions with such subtlety that the essence of unspoken, unrequited truths is written all over him.
It's this charm that won him a place in people's hearts. And on his 60th birthday, we remember why he really is one of the best romantic actors in Mollywood.
Namukku Parkkan Munthiri Thoppukal (1986)
Mohanlal's proposal of love to heroine Shari is one of the most romantic scenes in this 1986 hit. He promises togetherness in the rustic charm of a village and dreams of partaking in the simple pleasures of life, like watching the grapes blossom in the vineyard.
Vandanam (1989)
Mohanlal's memorable dialogue, "Still, I love you" can never be forgotten. He portrays the role of an accepting lover who treats his beloved's baggage with care and sensitivity. His only answer to all her problems? "Still, I love you."  This naiveté is perhaps what makes him so endearing.
Narasimham (2000)
He knows how to win a woman's heart as is evident in this clip from his 2000 movie, Narasimham.
Adhipan (1989)
How do you make a girl fall in love with you? By just saying you love her and zooming away in your car. This act could be questionable in the 00's but Mohanlal managed to pull this off with grace back in 1989. The woman in question is left with all kinds of doubt about the proposal that's just been made to her and whether she likes it or not, ends up spending the rest of the day thinking about it.
Last Updated May 21, 2020, 4:54 PM IST