Handling Income Tax officials: Bigil star Vijay is a Master on reel, but is he in real too?
Kollywood hero Vijay may have dribbled his way and kicked off well to score the goal in the movie Bigil. Will penalty kick in now with I-T officials knocking his doors? With the next movie Master that's in progress, fans hope Vijay would handle the officials in true Thalapathy style.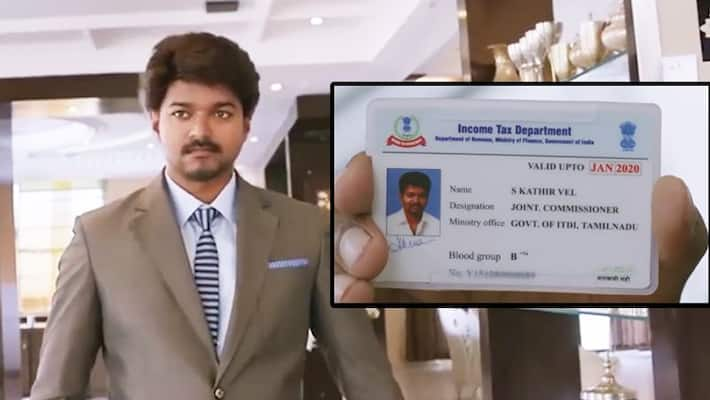 Chennai: Tamil superstar Vijay is under the Income Tax radar after Bigil's production house AGS came under the scanner with respect to alleged tax evasion. Recent reports suggest that the raids are still on at properties belonging to AGS and residences of actor Vijay (fondly known as Thalapathy). Sources say that the officials have recovered over Rs 60 crore so far from the properties belonging to the film's financier. The hero of the movie Bigil was busy shooting for his upcoming movie Master at Neyveli in Tamil Nadu when the I-T raids haunted the star, who cut short his shooting and returned to his home in Chennai.
Also read: Tamil star Vijay continues to face Income Tax heat, officials recover Rs 65 crore
#WestandwithVijay instantly became one of the top trends on Twitter India as fans exuded confidence in the fact that he'd come out unscathed.
And why not? For Thalapathy has essayed quite a few challenging roles, including that of an I-T sleuth in the movie Bhairavaa. And with lessons learnt from that flick, Vijay would surely not turn to cylinders and water sumps.
Moreover, Income Tax raids aren't new to Vijay. In 2015 too, he had faced I-T heat ahead of the release of his film Puli.
Vijay is known as an actor with immense mass appeal, almost following in the footsteps of superstar Rajinikanth. So Thalaivar too seems to have a punch dialogue stored for Thalapathy in this situation. In the film Padayappa, Rajini says, "Kashta padaama edhuvume kidaikaadhu, kashta padaama kidaikaridhu, ennikum nilaikaadhu (We can't achieve anything without hard work, and what we achieve without any hard work will never last)."
Well, with huge fan base standing in support of Thalapathy, and with the star himself rumoured to make inroads into Tamil Nadu politics, will such problems fail to rattle him in real, just like they do on reel?
Dear Vijay, here's one dialogue for you from the film Aathi. "Prachanai illaadha manushanum illa. Prachanai illadhavan manushane illa (No man is without problems. And he's not human, if he's problem-free.)
Last Updated Feb 6, 2020, 7:51 PM IST