Ghost Box Office Collection Day 1 : Shiva Rajkumar starrer gets a slow start on opening day
Kannada actor Shiva Rajkumar starrer Ghost hits theatre on October 19. The movie gets a collection of Rs 2 crore on the first day of its release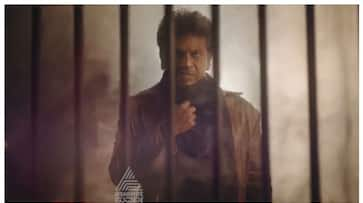 Kannada actor Shiva Rajkumar starrer Ghost hits theatres on October 19. Malayalam actor Jayaram is playing a crucial role in this film. The movie was released on the same day as Leo
As per reports, the movie earned Rs 2 crore on the first day of its release. While Vijay's Leo has earned Rs 140 crore on the first day The movie Ghost is expected to earn Rs. 1.5 crore on Friday. The thriller movie got 48.55 percent occupancy on Thursday.
The movie was released in Kannada, Hindi, and Tamil on October 19. The Telugu version of the film will be released on October 27.The film was directed by MG Srinivas. The film was produced under the banner of Sandesh Productions.
Apart from Shiva Rajkumar and Jayaram, the film also stars Anupam Kher, Prashanth Narayanan, Archana Jois, Sathyaprakash, and Datanna.
Fans celebrated the release by adorning cutouts of Shivraj Kumar and engaging in fireworks displays. The film, directed by Srini, has been well-received and stars Shivraj Kumar, Anupam Kher, and others. Shivanna's portrayal of the character Anand, whom he first played 38 years ago, has reignited fan enthusiasm. The film also presents a younger look for Shiv Raj Kumar, created using advanced technology.
The cast of "Ghost" includes Shiva Rajkumar, Jayaram, Anupam Kher, Prashant Narayanan, Archana Jois, Satya Prakash, and M. G. Srinivas as Mahesh Das. M. G. Srinivas directed it, while Prasanna V. M. and Maasti wrote the dialogues. M. G. Srinivas wrote the plot, while Sandesh Nagaraj oversaw production. Deepu S. Kumar edited the film, and Mahendra Simha handled the cinematography. Sandesh Productions is the production firm in charge of bringing this film to existence.
Arjun Janya's soundtrack for "Ghost" was composed. On September 22, 2023, the film's first single, "OGM," was released. The first look was unveiled on July 12, 2022, which also happened to be Shiva Rajkumar's birthday, and the motion poster was released on January 2, 2023. The trailer for the film was released on October 1, 2023. The moment fans had been waiting for arrived on October 19, 2023, when "Ghost" hit the big screen, coinciding with the Dusshera festival. ZEE5 has won the digital streaming rights, guaranteeing that fans will soon be able to watch this film from the comfort of their own homes.
Last Updated Oct 20, 2023, 11:57 AM IST