Former Bigg Boss contestant, Kannada rapper Chandan Shetty and Nivedita enter wedlock
The Bigg Boss Kannada season 5 contestants Gombe Nivedita Gowda and Chandan Shetty, who were secretly dating, got married at Mysuru, Karnataka, today as per Hindu customs. Shetty is a Kannada rap singer while Nivedita Gowda, a TikTok sensation, got engaged in October last year.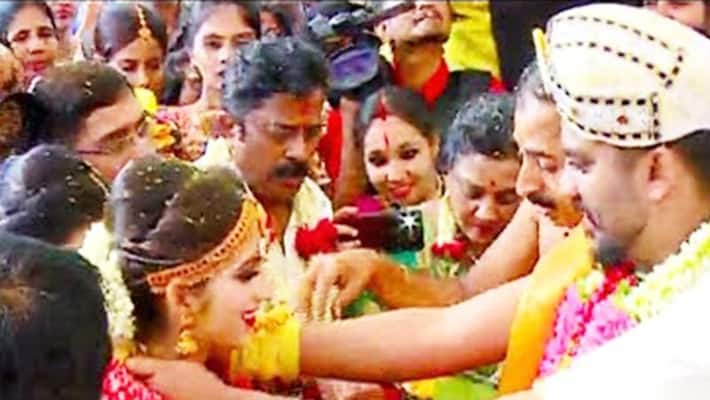 After secretly dating in the Bigg Boss house, Kannada Rapper Chandan Shetty and Nivedita Gowda took the relationship out of the house and have now officially become husband and wife officially. They tied the knot today in Mysuru, Karnataka.
The couple got engaged in October last year. Shetty's latest song released today. According to the rapper, the song is a thanksgiving to people who have blessed the new couple.
Nivedita Gowda, who is also referred to as Gombe, is a Mysurean and her house is decorated for the wedding. Nivedita, who is known as a TikTok sensation, was also booked by police for performing kiki dance while her car was on the move last year. Nivedita later cried before media.
Her husband Chandan Shetty had also courted controversy earlier when he used Yuva Dasara platform to propose to Nivedita, which left Mysuru in-charge minister V Somanna embarrassed. A police complaint was also filed against Shetty.
All the hurdles aside, the couple got married as per Hindu rituals in Mysuru. They have planned their honeymoon in the UK.
All eyes are on the wedding as over 3,000 guests are expected, which may include Sandalwood star Puneet Rajkumar, Darshan and others.
Last Updated Feb 26, 2020, 10:56 AM IST