Fat to Fit: Aamir Khan's transformation for Dangal will shock you!
Aamir Khan's 'fat to fit' video highlights dramatic weight loss for Dangal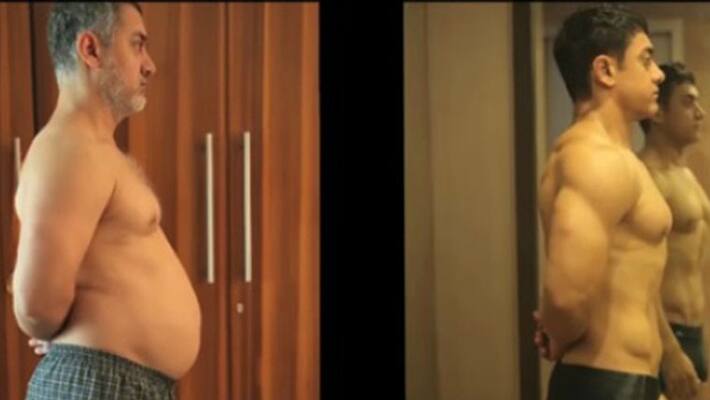 The filmmakers of 'Dangal' have recently released a video on Facebook which shows the entire process of Aamir Khan putting on weight and losing it as well for his role in the film.

 
We all don't call him a perfectionist for no reason. When Aamir signed up for Nitesh Tiwary's 'Dangal', where he had play wrestler Mahavir Singh Phogat, he had to both play a fit wrestler in the prime of his life and an overweight father of four. 
As 80% of the film has Aamir playing the old fat wrestler, the actor wanted to shoot those portions first and loose weight for the last 'young' bits. He said it wasn't an easy task, nor was it healthy for the actor but Aamir pulled it off.
Aamir said, "I weighed 96 kgs with 38 percent body fat and that I had to reduce to 9 percent body fat within five months. That was a huge task."
It came with a statutory warning from Aamir, though: "I would like to mention that putting on weight and losing it so fast is very unhealthy. I did it for my film under the supervision of experts, but it is very unhealthy for any regular person." 
The movie will be releasing on December 23.
Last Updated Mar 31, 2018, 6:52 PM IST