Exclusive: Salman Khan talks about Covid-19 situation in India, his infamous kiss with Disha Patani and more
In an exclusive chat, Salman Khan spoke about his upcoming movie Radhe: Your Most Wanted Bhai, Covid-19 situation in the country, and his infamous kissing scene with Disha Patani; read on.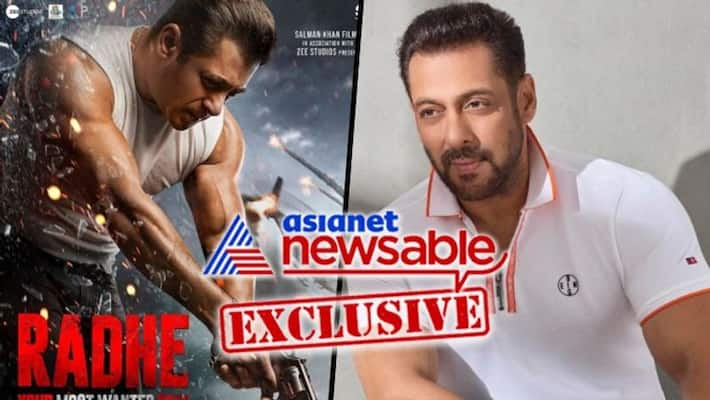 Mumbai: Salman Khan is here again to amaze his fans with his top-notch acting and action-packed performance in his upcoming film Radhe:Your Most Wanted Bhai. The film's songs have already become a hit and are on everyone's tips of the tongue. Fan's are super excited to see 'Salman Bhai' spread his magic on screen with his most-awaited film.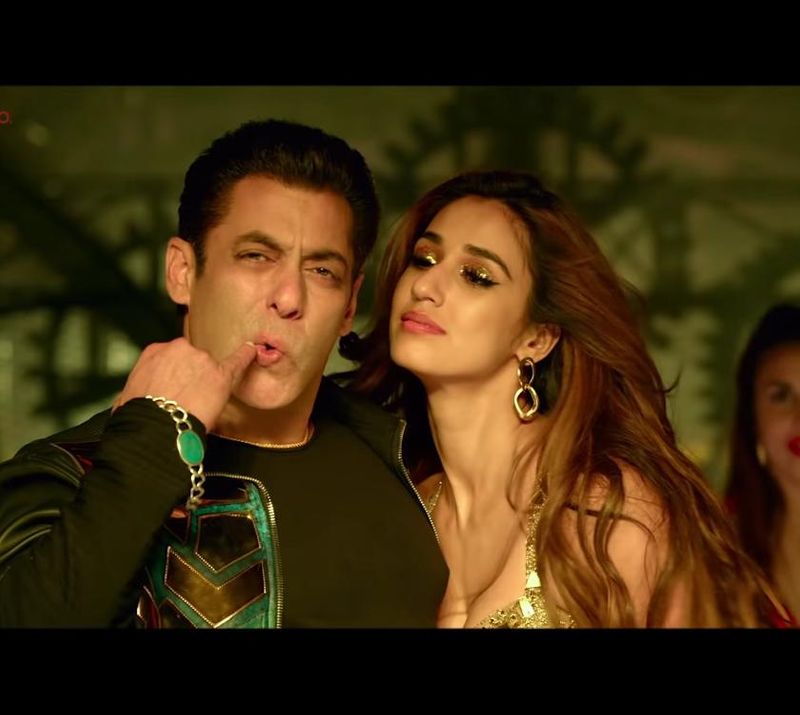 While talking about the upcoming release and how he trusts his instinct before choosing a film, he said, "I always go with my instinct when I have to choose a film or a script. Over the years, I have been doing commercial, action-packed cinema that also has a tinge of comedy, and they all have been very successful."
Talking about Radhe and how it addresses the sensitive issue of drug consumption and dealing, he said, "The drug issue became infamous in the country now. But it has always been a part of the system. The film's story revolves around the rampage usage of drugs in society and how youth are getting destroyed in the bargain."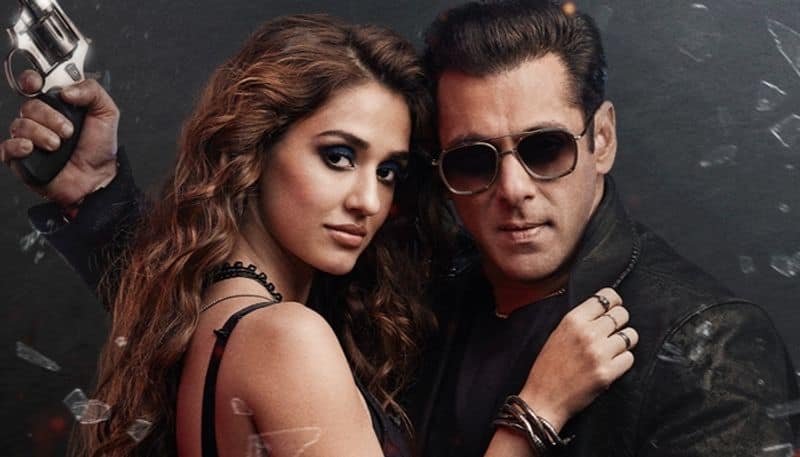 As the pandemic has hit our lives, people will not get to see the grand opening of Salman Khan's film on account of Eid in the theatres. Salman believes that it's for good, as he wants the film to entertain the audience amid the time of grief, "We are facing the second wave of coronavirus, and so many people have lost their loved ones. It would have been extremely unfair to release the film in the theatres. I want people to watch Radhe and uplift their mood, so they feel happy and positive about life by spending bare minimum."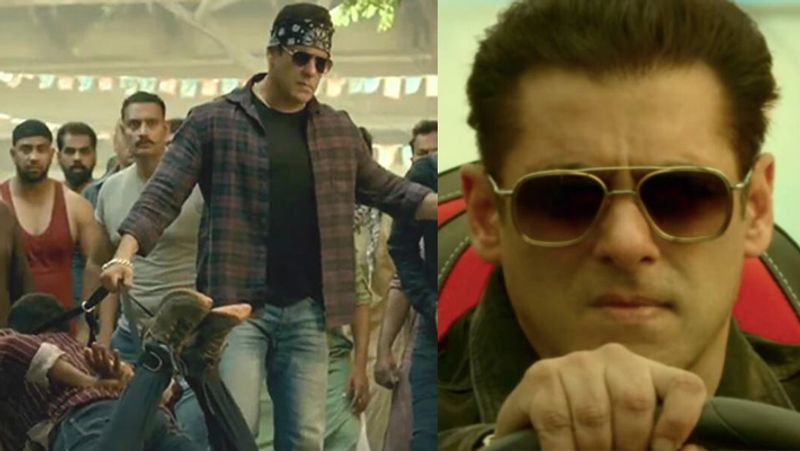 Talking about the Box Office Collection losses, Salman said, " I know the Box office collection will be low as we are facing the lockdown. But I heard that some people have decided to book the cinema halls and screen Radhe. I urge them not to do this. I don't want people to say that they got corona because they went to watch a Salman Khan film."
Talking about his experience of working with Prabhu Deva again, he said, "Prabhu Deva knows exactly what I can do and what I cannot. So there is a great equation, and it's always fun to work with him."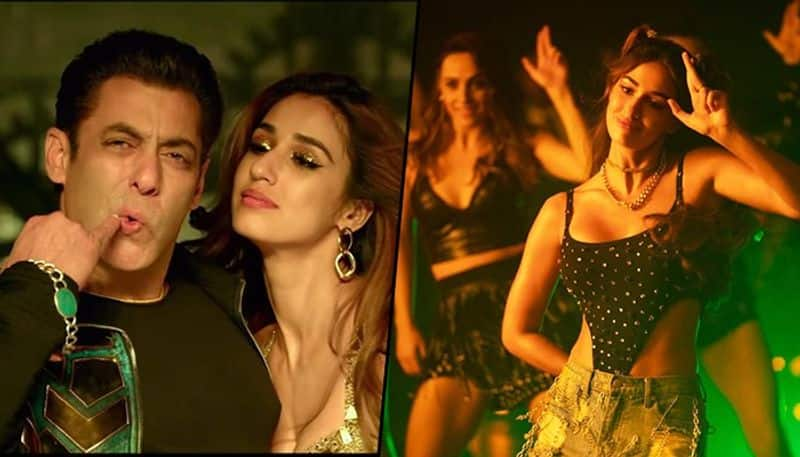 Even without asking, Salman himself spilled the beans about his infamous kissing scene with Disha Patani in the movie, "I did not kiss Disha in the movie. I have no plans to break my no-kissing policy. I kissed a duct tape that was on Disha' lips," Salman said.
Sharing his experience of working with Disha Patni he said, "It was superb working with her, she's got good energy. I've worked with her in Bharat as well in the cameo she did. She's very good to work with, very talented and hardworking and look at me, I kiss a duct tape."
When asked about the current COVID-19 situation in the country and black marketing of the medical aids; Salman could not help but express his anger about the same, "I think they are not humans. People are dying because they do not have access to basic aids and essentials such as oxygen cylinders and injections. People who are selling goods in black are not humans, and they must be punished."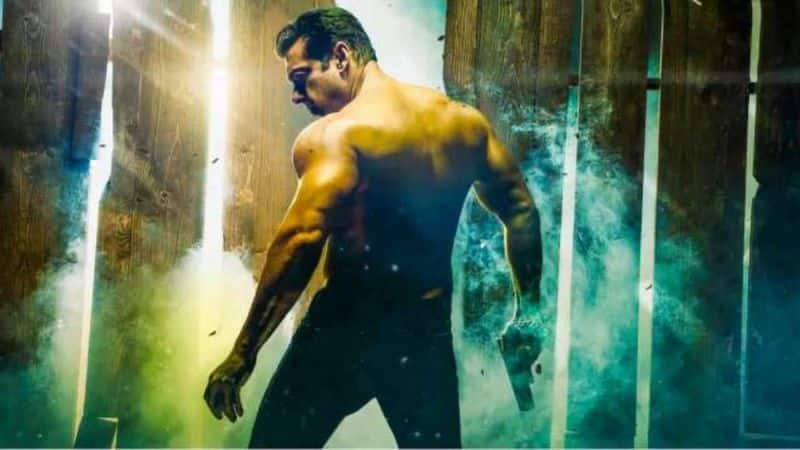 Salman doesn't like to work in the new normal much. He wishes to go back to the earlier regular days, "That can only happen if not a single person gets infected, which will take time and getting vaccinated is the only way to save ourselves."
Talking about the OTT release of the film Salman said, "I am not disappointed at all. I'm just disappointed for the theatre owners and the fans who like to go to the theatre and see a film. Yes, I'm very dissapointed for that. Wish this film would have been seen in theatres on eid but it's not possible right now because of the Corona situation. But once everything is safe, we will release the film in theatres. So that time I hope the film does well. By that time whoever has seen it at home on the OTT platforms and liked it can go and experience this in the theatres."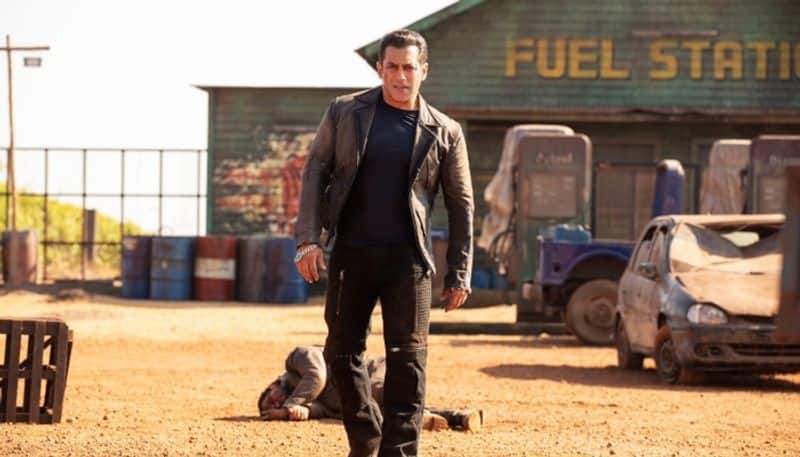 Talking about working with Sangay Tsheltrim, Salman said, "Sangay is from Bhutan. I saw Sangay two three years ago when we were casting for this, and we needed three guys with Randeep who were very good. I thought of Gautam Gulati, and then we were looking for the third guy when it struck me that there was one guy who had come to meet me, and it's taken me two and a half months to find out who that guy was. Later on after getting his contacts we got him on board."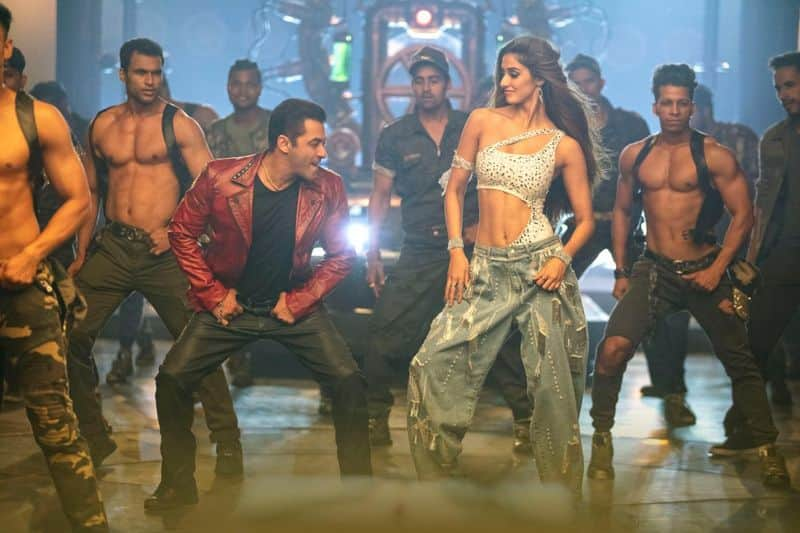 Talking about Randeep Hooda he said, "Randeep Hooda is simply fantastic in the movie. He's on a different level after Radhe. He's done an outstanding job, he's looked so good, so calm, so menacing, and both these guys have supported him so well. God willing, these three guys will do well in their careers. And Jackie Shroff is outstanding in the movie."
Salman urged everyone to get vaccinated and stay safe, "My parents have taken their vaccines and I will take my next jab in 10 days. Vaccination is a must. It's the only way to combat the virus." Salman also said that once the situation is under control, he will try to release the movie on Big screens, but he wants Radhe to entertain people and bring a smile to their faces amid the tough times.
Last Updated May 11, 2021, 5:54 PM IST