Entrepreneur Chirag Pardesi speaks about role of entrepreneurship in economic and social development
In a recent podcast, Chirag Pardesi came up with a few new ideas and expressed his views on emerging digital marketers and young entrepreneurs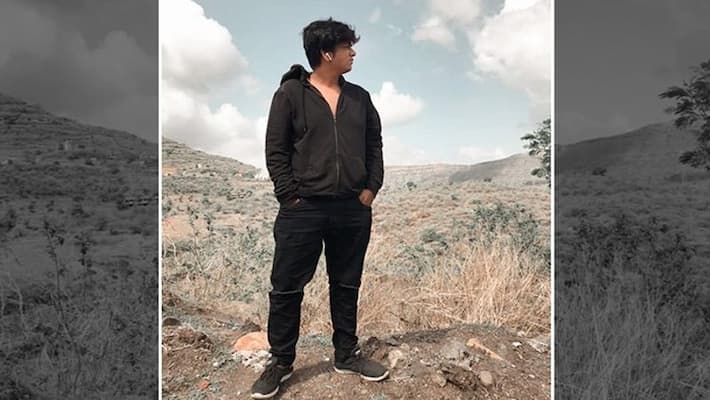 In the recent Podcast of Chirag Pardesi, he came up with some new ideas and expressed his views on the emerging digital marketers and young entrepreneurs. Here are few takeaways from his recent Podcast. 
The podcast was 29 minutes long where he covered some basic topics starting with the overture of the entrepreneur where he mentioned that People with unusual abilities possess the quality to modify the realm either by their chore or by their phrases. Being an entrepreneur is not susceptible it calls for a lot of hard work and forbearance.
He explained these days it's good to own a business or a startup. But it's also mandatory to leverage the particular firm. But in this digital world, how is it possible with the ease of perfection? The answer is digital marketing. To uplift your brand name it's mandatory to level up the marketing strategy and the best way is to go ahead with the digital realm. Digital marketing has given n number of opportunities to the businesses to open up to the bigger market arena. People with unusual abilities possess the quality to modify the realm either by their chore or by their phrases. Being a businessman is not susceptible it calls for a lot of hard work and forbearance.
While developing your personal brand, you portray your unusual set of skills and showcase your understanding and identity. It is a lasting procedure of establishing and retaining a person's reputation, a group, or a company. A personal brand is an image of an individual or an organization, created in the online world that reflects its real-life personality.
Then he talked about entrepreneurship where he included some worth notable points Entrepreneurship is a complex and multidimensional phenomenon. "Despite extensive research having been conducted since the early 18th century, controversy and debate persist among researchers in relation to fundamental issues, such as the definition of an entrepreneur and the role of entrepreneurship in the economic and social development."
Most vividly debated issues include the distinction between "true" entrepreneurs and small business owners, stage of company development and entrepreneurship, overlapping between entrepreneurship, innovation, and management, whether one can be entrepreneurial outside the business sector and to what extent entrepreneurial success depends on the personal traits or relevant know-how and skills can be learned. 
So for those of you who are intrigued by this fascinating and important phenomenon of entrepreneurship, with great potential to remake economies and deliver social impact.
Thus, to be a digital marketer you need to have a great potential to influence social media which can provide values along with fetching fruitful results. He summed up the podcast by communicating the importance of personal branding and says that People with strong personal brands get access to great opportunities. They stick in people's minds and are the first consideration when someone needs an expert in their field. Personal branding allows you to show what matters to you. Your brand image becomes about the skills and interests you have and are interested in, not what your job or environment might have dictated. 
Interacting online is a little bit like being at a party. It's an exciting place to head to where one hopes to speak to interesting, engaging people that have good stories to share. And the more you are your authentic, true self, the better the experience will be for you. Intelligently managing your own personal brand ensures you build strength around your reputation. Just as a consumer brand does. 
His vision about vitality is not just surviving as a businessman but also to impart values to inexperienced people by influencing them, their notions, beliefs, and viewpoint to act level harder to attain something considerable in life. What makes him meritorious is his zeal to do something bigger every day. This, being an amid marketer, social worker, and entrepreneur he imparted his knowledge to several.
 
Last Updated Jul 20, 2020, 8:55 PM IST