Ekta Kapoor's digital space venture running big time
Ekta Kapoor's vision has made ALTBalaji one of the biggest multi-genre content platforms for the Hindi originals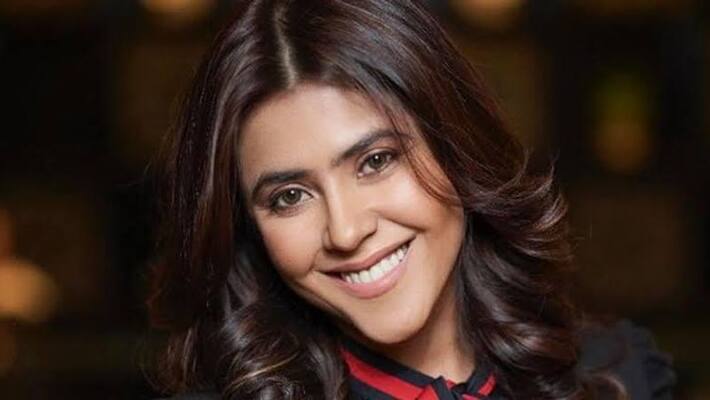 Mumbai: After ruling the world of television and films, Content Czarina Ekta Kapoor ventured into the digital space,applying her content expertise with ALTBalaji, thereby churning outpath-breaking shows and ensured that the app became viewers' first choice.
Needless to say, the credit for creating a separate successful entertainment vertical goes to the successful producer, having the knack and perfect acumen of audience choices.  Within just three years, ALTBalaji –one of India's leading homegrown OTT platforms, has grown by leaps and bounds and has successfully created benchmarks in understanding the audiences' lovefor the Hindi originals they offer.  
Showcasing a wide variety of content, ALTBalaji has established a niche for itself in the originals space and introduced binge-watching habits amongst mass Indian audiences.
It has built a legacy by creating iconic shows as well as equally powerful second and third seasons of shows, including 'Mentalhood', 'Apharan', 'Broken…ButBeautiful', 'Kehne Ko Humsafar Hain', 'Karrle Tu Bhi Mohabbat', 'Code M','M-O-M: Mission Over Mars', 'The Verdict – State V/S Nanavati', 'Puncchbeat','Bose: Dead or Alive', 'The Test Case' and 'Home' among others which have beenlauded by the audiences across the globe. 
One of the most successful OTT players, ALTBalaji understands the pulse of the Indian audience and perfectly caters to their demand by creating the content they want to consume. Catering to the audience demand, the platform features 64 Indian original web-series enjoyed by all age-groups.
Shows like 'Bebaakee', 'Kehne Ko Humsafar Hain 3','Baarish' etc. appeal to the mature audience in urban as well as interiors,while shows like 'Bose: Dead or Alive', 'The Test Case' and 'Apharan' are someof the male-oriented dramas. Not to forget shows such as 'Fittrat', 'Broken but Beautiful', 'Mentalhood', and 'Karrle Tu Bhi Mohabbat' appeal to the women masses, whereas shows like 'Puncchbeat' and 'Class of 2020' was a hit amongstthe youth. ALTBalaji also believes ininnovating and exploring new genres to keep up with the growing demand of the consumers.
The digital platform has also announced shows like 'Bicchoo kaKhel', 'Mumbhai', 'Dr.Donn', 'Dark 7 White', Bang Baang – The Sound of Crimes',etc. and many more exciting originals in the pipeline.
Last Updated Sep 8, 2020, 9:39 PM IST