Drunk Malaika Arora asks Sonam Kapoor to 'Back Off'!
Malaika asked Sonam to back off, said 'I Can Help Myself', at a recent party.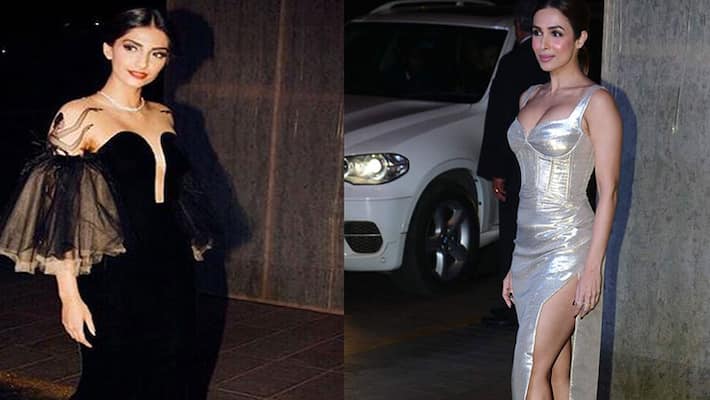 Recently at designer Manish Malhotra's 50th birthday bash which was held in Mumbai, Munni Badnaam girl Malaika was enjoying the party with her gals wearing a silver high-slit gown. 
These days she is enjoying her newfound single status to the hilt after getting separated from Salman Khan's brother Arbaaz Khan. 
According to SpotboyE, Malaika was drunk a little too much in the party and Sonam Kapoor, who was also present at the party, tried to offer a helping hand for support.  
A source says, "Sonam tried to hold Malaika, but Malaika told her in no uncertain terms to back off." 
Embarrassed, Sonam had no choice but to leave Malaika on her own. The source adds, "Malaika was in no mood to listen to anybody. She told Sonam that she will manage her own self. At this point, Karan Johar and Manish came forward and took Malaika inside."
Later, a chair was pushed near Malaika for her to sit down to relax or else the situation may have got out of hand.
Last Updated Mar 31, 2018, 7:01 PM IST