Kamal Haasan is all set to grace the television screens as he is hosting the first season of Bigg Boss Tamil Season 1
Kamal's sharp words taking a dig at Bollywood superstar Aamir left everyone shocked!
Kamal goes gaga over Salman Khan as the host of Bigg Boss Hindi, praising him in an interview
Kollywood superstar Kamal Haasan is all set to make his television debut with a reality show Bigg Boss Tamil. During the promo launch of the show followed by a press interaction held on 26th May, Kamal Haasan seems to have indirectly attacked Bollywood star Aamir Khan, who hosted a show 'Satyameva Jayate'.
At this press meet, the media asked the actor why he chose to host Bigg Boss over Satyameva Jayate considering the latter highlighted many important social issues. 
The Vishwaroopam actor stated, "I have been more socially responsible for long than the person (Aamir Khan) who hosted Satyamev Jayate." 
Now was that a dig at Bollywood superstar Aamir Khan? What does he know that we don't?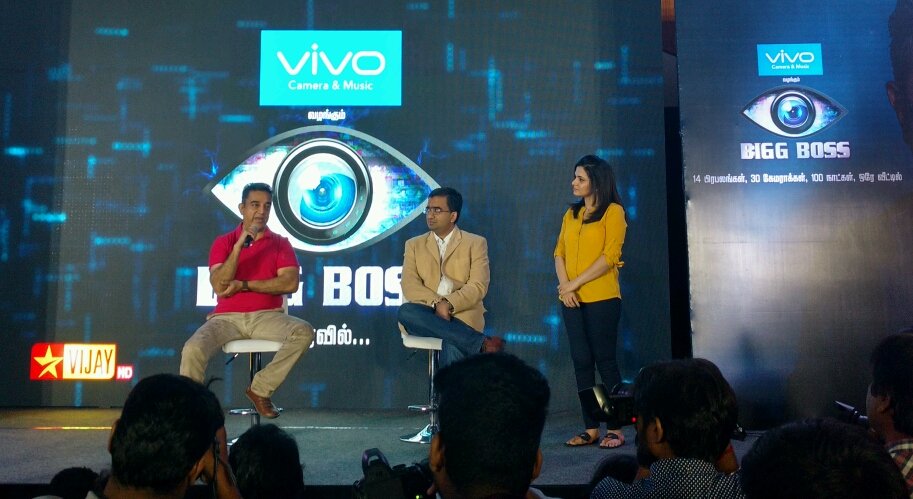 According to reports, Kamal further added that this show will help connect with every household and give back all the love he has earned. "The show has a very wide reach. I don't have to don an avatar this time. I can just be me, in my most natural self, and reach every household."
When asked about Salman Khan as a host of Bigg Boss Hindi, he immediately indulged in praising him, saying, "Salman genuinely bonds with the contestants on Bigg Boss. There is no pretension nor does he patronise. Being friendly comes naturally to him. And he advices as a friend, not as a mentor." 
Bigg Boss Tamil would see the coming together of 14 celebrities in a posh house with all the comforts but with a condition. They are entirely cut off from technology and the outside world for 100 days. The show is set to be telecast from June 25th at 8.30 p.m.