Did You Know: Mallika auditioned for the role of 'Daya Kaur' in Dangal
Aamir Khan has taken the box-office by storm with his latest release 'Dangal'
The film has already collected ₹29.78 crore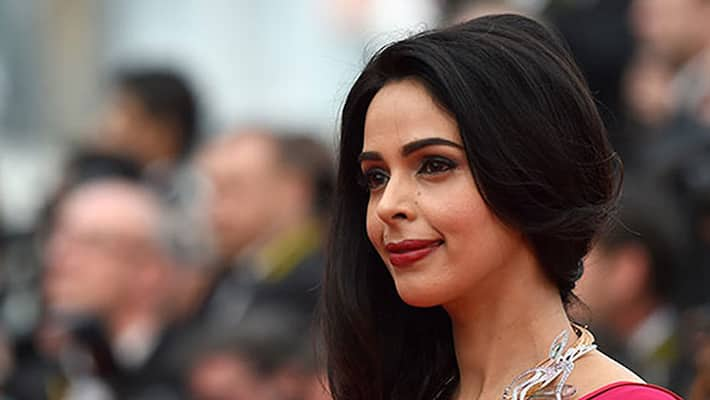 While we all are going gaga over Aamir's another performance par excellence, let's take a look at some of the fun but relatively lesser known aspects of the film.
Aamir's weight gain and loss journey
To play the role of salt and pepper, cranky, pot bellied Mahavir Singh Phogat; Aamir was asked to gain 30 kgs above his normal body weight. Again to play a 'younger' Mahavir Phogat, Aamir was asked to reduce his bulked up frame. The 'Ghajini' actor lost 13 kgs with intense training and fitness regime to get back in shape. The sudden change in his weight also gave way to a lot of health issues.
Mallika Sherawat had auditioned for the role of 'Daya Kaur'
It was reported that Mallika Sherawat was also keen on playing the part of Mahavir's wife, Daya Kaur in the film. In fcat, if reports are to be believed, Mallika even auditioned for the role but lost it to Sakshi Tanwar.
Sakshi was Aamir's mother's choice
Aamir Khan's ammijaan who is a small screen fanatic loved Sakshi as 'Parvati' in 'Kahani Ghar Ghar Ki'. And when she heard that Aamir was looking for someone to play the role of 'Daya Kaur', she was the one who suggested Sakshi's name to him. And the rest as they say, is just history.
Aamir wanted to rope in Rajkummar Rao
In what could be cited as his biggest career mistake, Rajkummar Rao, refused to be a part of the film citing date issues. Aamir, who had previously worked with him in Talaash, wanted him onboard.
Dangal and PK release date
Dangal's release date was the same as Aamir's last superhit film PK. Both the films released on 23rd of December.
One of the most viewed trailers worldwide
Dangal trailer emerged as one of the most viewed trailers within 24 hours after it was uploaded.
Aamir will play both 20-year-old and 60-year-old in the film
Aamir will be seen playing both younger and older version of Mahavir Singh Phogat in the film.
Fatima Sana Shaikh was the child actor in Chachi 420
The girl who plays Geeta Phogat's role in the film was last seen as the cute kid and Kamal Haasan's daughter in Chachi 420.
Last Updated Mar 31, 2022, 5:10 PM IST