Ch Moazzam Ishaq wins the Hum Award for Best Actor in a Supporting Role
Ishaq has worked in prime time Pakistani TV shows like Khamoshi. He also presented his art in the NRG Arena in Houston and made his transcendence from national to international stages.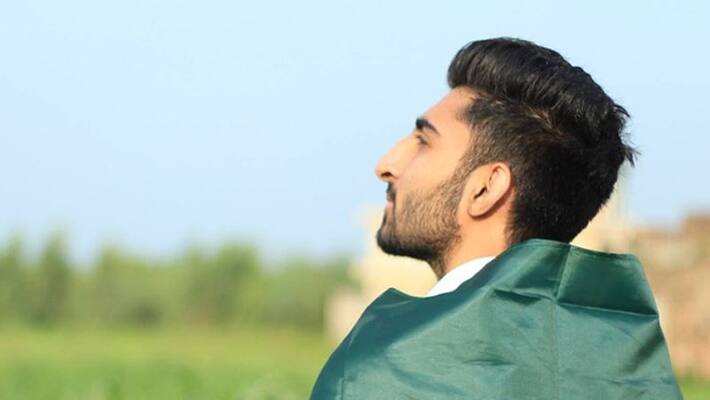 Pakistan's most famous award show "Lux Style Award" nominated Ch Moazzam Ishaq for the "Lux Style Award for Best Emerging Talent" in 2018 due to his work as a young actor. It was a big point for him but the biggest milestone in Ishaq's career came when he was attending the famous "Hum Television Awards" ceremony at the NRG Arena Houston, USA in 2019. There he received the "Hum Award for Best Actor in Supporting Role Male".

Upon being asked about the award, Ishaq states, "Winning the award felt like my dream of becoming a successful actor is no more just a dream. I am entirely grateful to everyone with whom I shared the whole journey and all those who supported me when I needed it the most. For me, the next milestone would be to represent mine and my country's work at international stages such as the Oscars and the Emmys. It would be the greatest moment in my life".
 
The journey of the Pakistani film industry started on 7 August 1948 with director Dawood Chand's film "Teri Yaad", the industry has been ever growing since that point. Since its inception, more than 25 thousand films have been delivered to the world by the industry. The Pakistani film industry is known as 'Lollywood' as it used to be in Lahore until 2007. Later it was shifted to Karachi. Films in Pakistan have shown their talent in the respected forums of film and drama around the world. Thousands of people try their luck every year in the glittering world of films. Out of all those, Ch Moazzam Ishaq is a well-known actor who has presented his work in several forms.
 
The "Hum Awards" were started in 2013 and it is the award ceremony to identify the best performances in the field of Pakistani entertainment, music, and fashion. These are officially given through "Hum TV". Today, "Hum Awards" are given to artists for more than 32 categories. "Hum Award Ceremony" is very famous in Pakistan.  It is known to be viewed by more than 5 million people each year.
 
The international brand Lux has made a solid positioning in the showbiz of Pakistan with its main event known as 'Lux Style Awards'. These are well awaited by everyone each year as this is a unique platform where talented folk from all fields of art are called out and then appraised in front of the whole world. The awards are given both on the basis of the jury's decision and on the people's choice.
 
Ishaq made his debut into television dramas with the Pakistani TV show "Darr" in 2016. Later he got to work in Geo TV's show "Haasil". Internationally renowned Pakistani director Syed Wajahat Hussain directed the famous drama serial "Do Bol", Moazzam could also be seen in that. The most prominent performance done by him was in the drama series "Khamoshi" which was an instant hit around the world among the viewers of Pakistani TV. During the making of the drama, he got to work with the likes of Bilaal Khan, Zara Noor, and Iqra Aziz.
 
Making a presence in your own country and also worldwide is a remarkable feat and basically what every artists aims to do during their course of working. Moazzam has been seen working for directors both in his country and also in the west. He has also worked in the production crew of international films. The film ARC Agenda 2019 was received surprisingly well by the whole world at the time of its release. 
Moazzam Ishaq has worked with many actors through the course of his career. There were well-known Pakistani artists like Yasir Hussain, Tipu Shah and Osman Tahir with whom Ishaq had to share the nominee for the "Hum TV Award for Best Actor in a Supporting Role Male".
His skills and perseverance allowed him to win the award. Ch Moazzam Ishaq's journey in the film industry has many milestones and in the coming time he will be seen acting for the Pakistani director Kashif Zaman's show "Rabba Mainu Maaf Karin". His life and times can be set as a great example for young and aspiring artists that wish to take part in the world of showbiz. He says, "There is nothing that you cannot achieve if you work for it hard enough. Your background only effects your life to the extent you allow it to do. The most charming thing about the Pakistani film industry is that everyone from everywhere is welcomed in it".
Last Updated Jul 28, 2020, 5:59 PM IST