BTS to join Barack, Michelle Obama in virtual graduation ceremony on YouTube
Yes, BTS will join Barack and Michelle Obama in Dear Class of 2020, a virtual graduation ceremony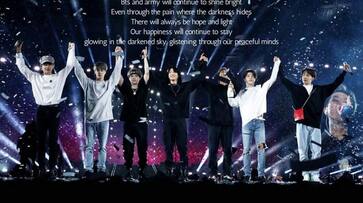 YouTube's 'Dear Class of 2020' event will have BTS, Lady Gaga and The Obamas. After the coronavirus forced the cancellation of events across the US, virtual has been the way to go.
Dear Class of 2020 will have a virtual graduation ceremony hosted by YouTube.
The event will take place on June 6. With BTS, Lady Gaga and The Obamas the event will also have the appearance of former Secretary of Defense Robert M Gates, Alphabet and Google CEO Sundar Pichai, Malala Yousafzai and former Secretary of State Condoleezza Rice.
 Also read: Big Hit Entertainment has announced the decision to reschedule BTS's "Map of the Soul" tour 
Meanwhile, BTS have been forced to cancel their entire 2020 'Map of The Soul' tour due to the pandemic.
BTS have become one of the biggest artists in the world and have outdone nearly all of their peers. Their constant desire to deliver to their fans have made them what they are - undoubtedly, one of the biggest sensations in the music world.
Map of the Soul:7:
This is the fourth studio album from the K-pop supergroup. It features a whopping 20 tracks. Map of the Soul features several singles from Persona, plus previously released tracks Black Swan, Interlude: Shadow and Outro: Ego. 
Last Updated May 6, 2020, 1:48 PM IST