BJP MLA filed complaint against Anushka Sharma, Paatal Lok makers of using his picture
Anushka Sharma's Paatal Lok, a hit show in Amazon Prime gets into a legal tussle after a BJP MLA files complaint against the actress for using his picture without permission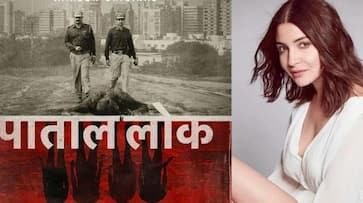 Anushka Sharma's production house released a web series Paatal Lok on Amazon Prime is one of the most trending web shows in India. With numerous excellent reviews by celebs and critics, the show has also some controversies.
Recently, there was news about the section of people who were offended by some parts of the show and have accused the makers of glorifying Hinduphobia. Due to that, Anushka was served with a legal notice over hurting sentiments of the Gorkha community in a particular scene, while many trolled and accused the actress of openly promoting Hinduphobia and demanded a ban on Paatal Lok. 
Newest, Nandkishor Gurjar, a BJP MLA, has filed a complaint against Anushka and her team for displaying his picture in an episode without his permission.
As per a report in India Today, the politician wants a case to be filed against Anushka and the makers under the National Security Act for allegedly causing a communal stir. Nandkishor Gurjar, claimed that Paatal Lok is an attempt to smudge the Bhartiya Janata Party and his image. 
Not just that, Gurjar also accused the producers of trying to create a terror-free image of Pakistan through their web series. He further demanded a ban on Paatal Lok.
If we look at the picture, which is used in Paatal Lok, was morphed. The real picture features UP CM Yogi Adityanath, who was at the inauguration of a six-lane elevated road from Ghaziabad's UP Gate to Karheda. Nandkishore Gurjar, who has filed the complaint, is seen standing beside CM Yogi. And as per him, it was used without his approval.
Last Updated May 25, 2020, 5:07 PM IST