Bigg Boss 17: Sana Raees Khan sets a mysterious tone; read details
Bigg Boss 17 update: Sana Raees Khan is being targeted and spoken about by everyone in the house. However, Sana is making sure to take a joke as a joke and stand up for herself when she has to.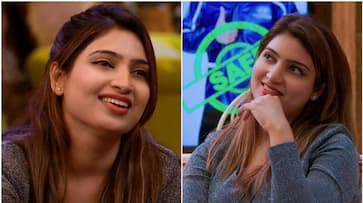 When lawyer Sana Raees Khan asked her roommates to allow her to assist in the kitchen more, she shocked everyone in the home. She also made it very apparent that asking for more assistance does not imply she won't complete the work at hand. Her housemates discussed and wondered why she was doing this in response to this.
When she decided to prepare coffee for her competitors in the morning, she also caught them off guard. Sadly, though, it doesn't appear like her housemates are handling this well. Everybody in the house is talking about and focusing on her. Sana, on the other hand, is being careful to take jokes seriously and defend herself when necessary.
Also Read: Dance Party: Shine Tom Chacko, Sreenath Bhasi starrer to release on THIS date
We watched her sitting with Arun and Tehelka and discussing her marriage, even though they are frequently shown being extraordinarily disrespectful and abusive to her. Additionally, she was spotted telling Khanzaadi that Abhishek wasn't the appropriate man for her.
Also Read: Dhanush's son Yatra fined Rs 1000 by Chennai Police, here's why
The episode's high point was that actress Ankita Lokhande appeared to have seen Vicky Jain treating Sana rudely. She even took the effort to speak with him about her and gave Sana advice on getting him to agree with her.
Last Updated Nov 20, 2023, 12:40 PM IST