Bigg Boss 17: 5 reasons to watch Lock Upp winner Munawar Faruqui in THE house
Now that Munawar Faruqui is all set to participate in India's biggest reality show Bigg Boss, we present 5 reasons why we look forward to watching Munawar Faruqui in Bigg Boss 17!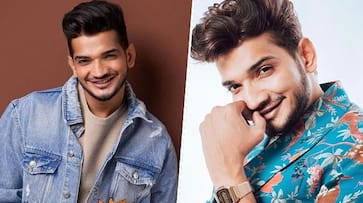 Following his victory in Lockupp Season 1, Munawar Faruqui became well-known and well-liked. Since then, the popular comedian and rapper has been reported to be on many reality series, but nothing has come of it.  Munawar Faruqui, India's most famous stand-up comedian, has begun his quest for the Bigg Boss trophy. The Bigg Boss 17 First Day First Show aired yesterday night, and the candidates were finally unveiled to the public.
Colours TV aired introduction videos for the competitors on social media and showed their introductions and entries on television. Colours posted introductory videos on cfor each of the seventeen participants who joined the home. Fans immediately began showering their support for their favourite contestants, but one participant is already proving to be the frontrunner in terms of devotion and adoration. Yes! Munawar Faruqui arrives!
Also Read: Boss Boss 17: Salman Khan's show has three houses, here's what each indicates
Munawar's introductory video on Colours' Instagram has garnered the most views and likes thus far among all seventeen competitors! Munawar looks stylish in the video, and his humorous and lively side also shines through.  This is a strong indicator that Munawar has the most committed fan following, demonstrating that his appearance has piqued the interest of programme watchers.
Now as Munawar is poised to appear on India's most popular reality programme Bigg Boss 17, we offer to you 5 reasons why we are excited to see Munawar Faruqui on Bigg Boss 17!
1. Compatibility
Munawar has been open about his life and hardships, and his experiences have shaped him into the modest man he is now. This will undoubtedly captivate the audience, and many will be able to relate to his real and honest attitude.
2. Having fun
Munawar is a comedian and a rapper with large fan bases in both disciplines. Munawar will provide much-needed amusement in the middle of the show's tough conditions, which both fellow housemates and fans will love!
Also Read: Navratri 2023: Kangana Ranaut in Ahmedabad, promotes her film Tejas; celebrates festivities
3. Strategic Approach to the Game
Munawar was recognised on Lockupp for his humility and humour, but he was also noted for his astute approach to the game. In fact, several other contenders and guests referred to him as the "mastermind." Bigg Boss is notorious for introducing unexpected twists and turns, and witnessing how Munawar handles it all will be worth watching!
4. Relationship Value
Munawar has always been seen helping those close to him, whether it's during Lockupp or after Lockupp. Munawar may be the friend everyone wants to have in a game where making friends is crucial!
5. Fanaticism
Munawar had a lot of popular support during Lockupp, which helped him win the show. His fan base has grown exponentially since then! Entering the house with a massive fan base already provides him an advantage, making him a formidable rival on the road to the trophy!
These are only five reasons to watch Munawar Faruqui on Bigg Boss 17, and we are confident that as you see him on the programme, more will be added to the list!
Last Updated Oct 16, 2023, 4:27 PM IST