Bhavana clears rumours around Dileep, Kavya wedding
Bhavana had been a close friend of Dileep and Manju Warrier
The actress had been unofficially banned from the Malayalam film industry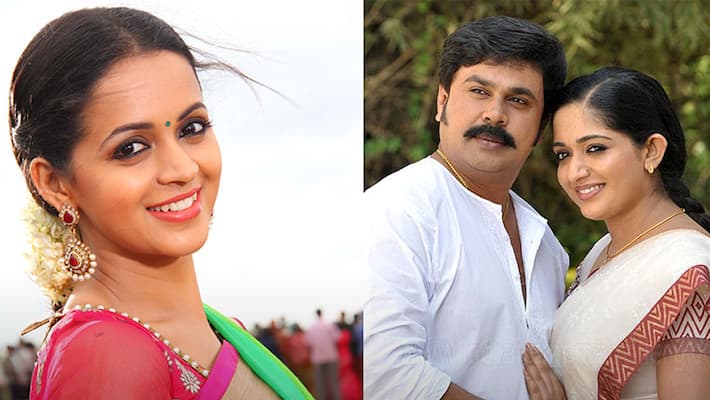 Now the Dileep and Kavya Madhavan wedding was a hurried affair and yet highly publicised because of the stars and the history they had. Every tiny bit of the wedding has been dissected and so it was but natural to see the guest list for this 'surprise' wedding.
We previously told you about the guest list to the wedding. Notable by her absence was Bhavana, an actress who entered Malayalam film industry with Nammal in 2002, soon made it to Tamil and Telugu films too. Bhavana had been a close friend of Dileep and Manju Warrier.
Bhavana has also done quite a few films like like Chanthupottu, CID Moosa, Marykundoru Kunjadu, Chess, etc. with Dileep. However, it is alleged that her friendship with Dileep's ex-wife has been the reason for her exclusion from the guest list.
This is not the first time Bhavana has been excluded from something in the film industry. Fans will remember that there was a time when Bhavana was sort of banned from the Malayalam film industry back in 2013 around. She has been doing few films for quite some time. The fingers were then pointed at Dileep. Bhavana had supposedly been helping an actress friend sort out her personal life and happened to be at the receiving end.
It is alleged that at the behest of Dileep, Bhavana was not given any films/work in the industry , because she apparently alerted Manju Warrier to Dileep's proximity to Kavya Madhavan. A claim which Bhavana has vehemently denied.
Now with this wedding guest list, all Bhavana has to say is: ''Like I said, it's up to them to decide. They would have definitely invited those who... are close to them. It's their choice. I have no concerns about it.''
Last Updated Mar 31, 2018, 6:42 PM IST