'Better than original': Carnatic version of popular 'Barbie Girl' song takes internet by storm (WATCH)
Music producer and a performer Mahesh Raghavan's Carnatic version of the song 1997 Aqua song 'Barbie Girl' wins hearts of internet users.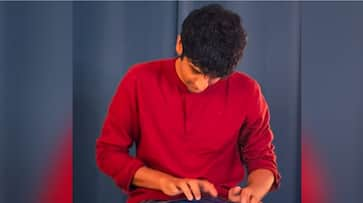 The movie 'Barbie', which had a global release on July 21, has become a massive sensation worldwide. Social media has been abuzz with discussions about the film for weeks, and various brands, companies, and influencers have embraced the pink craze. Amidst this excitement, a Carnatic version of the song 'Barbie Girl' has emerged online, adding to the frenzy.
The video showcasing the Carnatic version was shared on Instagram by Mahesh Raghvan, a music producer and performer. He creatively crafted a South Indian rendition of Aqua's iconic 'Barbie Girl' song from 1997. In the caption of his post, he proudly presented, "Here's a Carnatic Mix of Barbie Girl by Aqua!"
Since sharing the clip a few days ago, Raghvan's video has garnered an impressive response, accumulating over 280,000 likes and surpassing 3 million views. Internet users flooded the comment section with praises for the musician's talent, describing the Carnatic rendition as "fabulous."
Some users even went as far as to claim that the Carnatic version outshined the original song, and they commended it for being both beautiful and non-cringe-worthy. Others expressed their sheer delight and identified with the music, calling it "epic" and "fun."
In the midst of this musical excitement, the movie 'Barbie' itself continues to win hearts on a global scale. Boasting an impressive cast that includes Margot Robbie, Ryan Gosling, Dua Lipa, Simu Liu, Ariana Greenblatt, Michael Cera, and Emma Mackey, among others, the film has been skillfully directed by Greta Gerwig.
Last Updated Aug 2, 2023, 9:32 PM IST