Annaatthe's official teaser: This is what superstar Rajinikanth says in viral teaser
As superstar Rajinikanth's Annaatthe's official trailer hits social media, fans go crazy. The 1.44 seconds teaser with punch dialogues and action has set YouTube on fire. In 24 hours after its release, the teaser has crossed 6.1 million views. The less than 2 minute teaser has three dialogue from the star.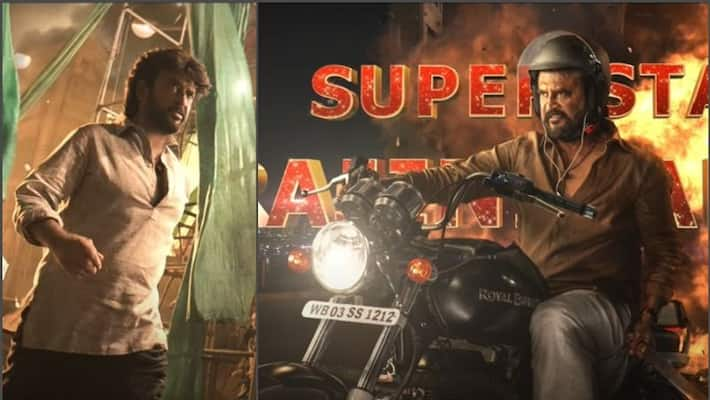 Rajinikanth mania has set social media platforms on fire as Annaatthe's official teaser has touched 6,166,600 views so far and is still going strong on YouTube platform.
Director Siva who portrayed Rajinikanth as a family-oriented person has introduced Annaatthe with punch dialogues, mind-boggling action and scintillating music in 1.44 seconds.
Rajini's voice of 'Grammtan Ne Gunamathane Paathirike, Kovpatti Pattudilliye' (You have seen a villager's innocence, not seen him in anger?) and immediately two characters fly in the air and land on plastic drums with Rajini's reverse machete shot.
Immediately, Rajini's voice with another punch dialogue surfaces in which Thalaiva can be heard saying, 'Kaataru'!  'Avanuku Karayun Kadayadu Tadayon Kadayadu' (A wild river! He has no shores nor any hurdles)
As the teaser progresses, Rajini can be seen riding a motorbike at killing speed holding a machete in one hand. The teaser closes with another dialogue. Rajini grunts and says 'Aaaadraa' (beat).
This 1.44-second teaser is an out-and-out Rajinikanth film with punch dialogues, action, family drama.
Also read: 
The film also stars Nayanthara, Kushboo Sundar and others. The film will be released on November 4 on Deepawali.
D Immanuel who created a record with Vishwasam's Kannana Kanne song has composed music for Annaatthe.
The film during its shoot was hit by Covid last as some of the crew members were tested positive. Following this, the shooting was halted. Again in December last year, Rajini suffered health issues after a sudden fluctuation in his blood pressure.
After all the hurdles, the film got completed.
Last week, the makers had released SP Balasubramanyam's last song Annaathe Annaathe which also went viral. This will be the last time fans will be hearing SBP's voice for Rajinikanth's introduction in his film.
Last Updated Oct 16, 2021, 5:52 PM IST