Animal star Ranbir Kapoor on why he never hires PR service; reiterates that 'PR is the death of..
In a throwback interview 'Animal' star Ranbir Kapoor explained his reasons for not hiring PR for himself. As, the superstar today turns 41, we are awaiting the much anticipated teaser where he pairs up with Rashmika Mandanna for the first time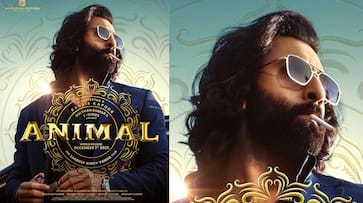 In a throwback interview, Bollywood actor Ranbir Kapoor, who is celebrating his 41st birthday today, candidly explained why he had never hired a PR (Public Relations) team and expressed his perspective on how PR could impact an actor's career.
Ranbir Kapoor, known for his unconventional stance in the industry, has consistently refrained from employing a publicist for any kind of damage control, a choice that is quite uncommon for a Bollywood superstar of his stature.
Ranbir elaborated on his decision not to enlist the services of a PR team and why he believed it could affect an actor's career. He expressed, "PR is the death of an actor. What happens is when you use PR the wrong way, you start believing it. People who plant articles about themselves or about other people, it becomes a very addictive game. And you start believing that my stardom is dependent only on how many times my face is featured on the cover of a magazine."
Ranbir went on to emphasize the importance of using PR intelligently, particularly when it pertains to one's skills and work. He noted, "I think PR is something you have to use intelligently, where your skills are concerned. You use PR intelligently when you're really doing something. And if you don't believe in something… if I'm going to a charity event for a PR thing, the audience sees through it. If you don't believe in something, they'll always see through you."
Regarding his professional endeavors, Ranbir Kapoor is currently gearing up for the release of the film 'Animal,' directed by Sandeep Reddy Vanga. The teaser for 'Animal' is set to be unveiled today, on his birthday and is expected to provide a glimpse into his intense character. The film is scheduled for release on December 1 and will face competition with Vicky Kaushal's 'Sam Bahadur' 
In "Animal," Rashmika Mandanna has been cast as the female lead, marking her first collaboration with Ranbir Kapoor. Additionally, Anil Kapoor will play a pivotal role in the Sandeep Reddy Vanga directorial, and Bobby Deol is reportedly taking on the role of the antagonist in the movie.
ALSO READ: Chandramukhi 2 REVIEW: HIT or FLOP Is Raghava Lawrence, Kangana Ranaut's film worth your time? Read on
Last Updated Sep 28, 2023, 10:09 AM IST