Ananya Panday engages in conversation with founders of HelpNow, appreciates their hard work amid tough times
Ananya Panday interacts with the founders of the initiative 'HelpNow', salutes them for their work amidst the second wave of Covid-19; watch video.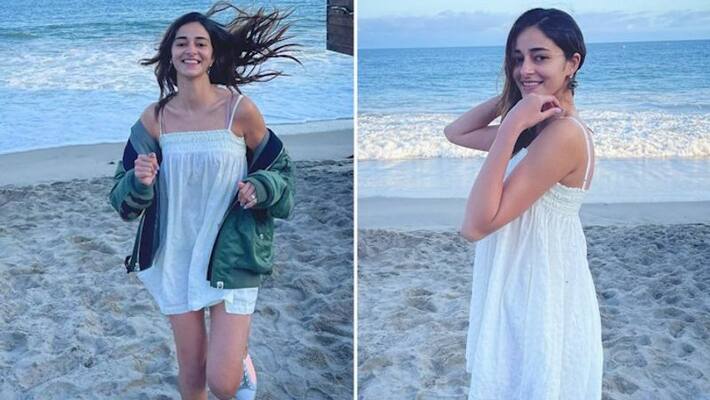 Mumbai: In the challenging times of Covid-19, many people came forward and lend a helping hand to those in need through the medium of NGO's, help groups and much more. To celebrate and appreciate the individuals' commendable work, actress Ananya Panday engaged in an informative conversation with the HelpNow group.
One such initiative is 'HelpNow', which aims at reducing the ambulance arrival time from a margin of 50 minutes to 15 minutes. With 350 ambulances in its fleet in Mumbai, HelpNow is the largest private ambulance provider in the city. It also extended its services to Pune, Delhi and Bengaluru four months ago.
Ananya Panday spoke to the service founders to understand their struggles and journey amid the tough times.
The video of the conversation was uploaded on Ananya Panday's So Positive account. The caption read, "Ananya Panday in conversation with the founders of HelpNow24x7.
IIT Bombay students initiated 'HelpNow24x7' to provide hassle-free ambulance service during emergencies. Noble doers Aditya and Shikhar share how the idea was conceived and much more.
Ananya Panday also launched 'Social Media for Social Good' to hail good samaritans who have used social media for the greater good of society. 
The actress launched the 'So Positive' campaign in 2019 to raise awareness against cyberbullying and spread kindness in the social media space.
Last Updated Jul 16, 2021, 6:08 PM IST