Aishwarya talks about her scenes with Ranbir in ADHM
Aishwarya says scenes with Ranbir in Ae Dil Hai Mushkil, not frivolous sensuality.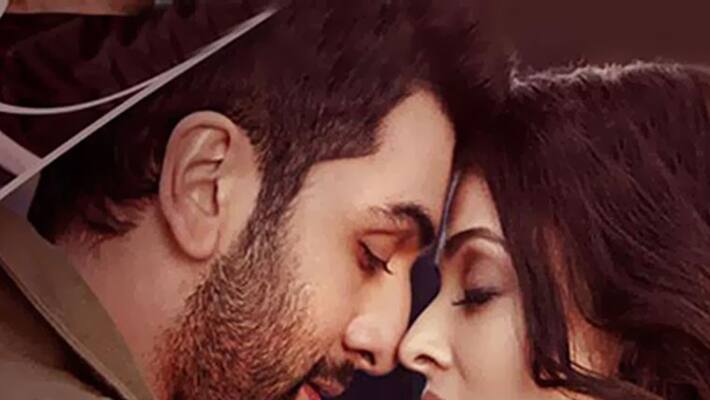 Aishwarya and Ranbir's sensuous on-screen chemistry has created quite a stir ever since the trailers have been out.

    
When asked if there was a worrying factor while doing such scenes, she said, "It is about comfort level with my director. We know how the journey of the film would be. It wasn't (worrying). I know my character well. There was calm and ease after working for so long."

    
The 42-year-old star said she might have asked a plethora of questions had she was to do such a scene early in her career.

   
"Today I have worked, I know the overview. It is about how you approach a character and doing that is relevant to times from 20 years ago. It is done in a classy way. It is not frivolous sensuality on screen," she added.

    
Meanwhile, director Karan Johar on Aishwarya's part said, she understood the role of her character, Saba, well and its requirements.

    
"She is a poetess in the film. She is a woman of substance in every which way. She knows her mind and heart. We were honest to the film and the story. What you see on screen is a glimpse of that character. Not for a second, I was apologetic about it," Karan said.

    
According to the director, Aishwarya's is the strongest character in the film. "She is clear about her decisions. I knew the dignity that Aishwarya brings to every character. So, you don't look at it and question about supposed lack of decency as it's always elegant. To me this is the woman who knows herself and they (scenes) have to be done in a certain way," he said.

    
Karan further said Aishwarya is a true artist, who knows the requirements of a film. "There is no kissing scene or skin show. It is about the attitude. There was a news piece that Censor Board had given some cuts on the Aishwarya track. 
There is no lip lock. It's just in the eyes and attitude and that's where an actor comes in," he added.
Last Updated Mar 31, 2018, 6:49 PM IST