After Taapsee Pannu and Shibani Dandekar, Vidya Balan supports Rhea: Isn't it innocent until proven guilty?
Vidya Balan came out in support of Rhea Chakraborty who has been facing a lot of heat after the death of Sushant Singh Rajput. She stated, "As a woman, my heart breaks at the vilification of Rhea"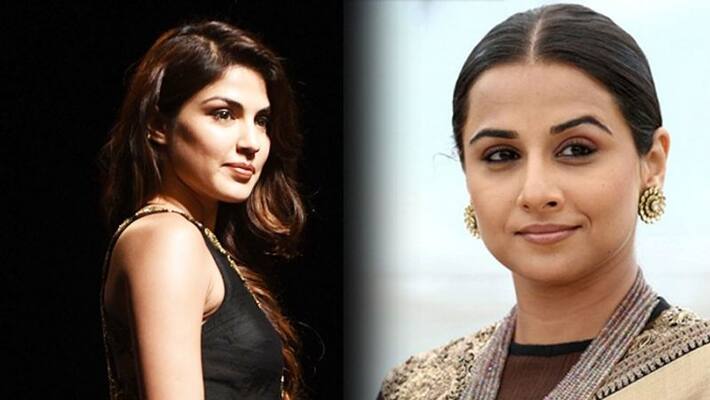 Mumbai: Bollywood celebrities and filmmakers such as Taapsee Pannu, Shibani Dandekar, and Ram Gopal Verma have come forward in support of Rhea Chakraborty. Vidya Balan is the new face to join the drill as she penned down a note expressing how her heart breaks as a woman to see Rhea being vilified. Vidya retweeted Laxmi Manchu's tweet, which slammed the media trials against Rhea, the prime suspect of the Sushant Singh Rajput case.
 She wrote, 'God bless you @LakshmiManchu for saying this out loud. It is so unfortunate that the tragic and untimely death of a beloved young star Sushant Singh Rajput has become a media circus. In the same breath, as a woman, my heart breaks at the vilification of Rhea Chakraborty. Isn't it supposed to be 'Innocent Until Proven Guilty', or is it now 'Guilty Until Proven Innocent'? Let's show some respect for the constitutional rights of the citizen and let the law take its course".
 Lakshmi spoke of Rhea's interview with Rajdeep Sardesai in her tweet, and how the public got to see her side of the story too. Currently, the CBI is investigating the SSR case; they have questioned Rhea and her brother. Lakshmi in her tweet asked her "Industry friends" to wake up and stop this lynching.

Last Updated Sep 2, 2020, 9:09 PM IST