After Sandalwood drug racket case, actress Sanjjanaa to face Rs 10 crore defamation suit?
Activist Prashanth Sambargi who has dragged actress Sanjjanaa's name earlier for attending a gambling event in Sri Lanka along with MLA BZ Zameer Ahmed Khan, now says he will drag the actress to court for calling him a street dog, pig, and hurling abuses at him, by filing a defamation suit of Rs 10 crore.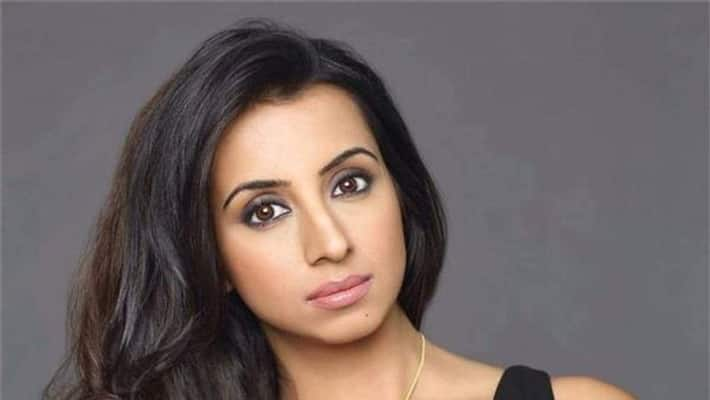 A worse situation may be awaiting actress Sanjjanaa as, apart from facing a probe in the drug case in Sandalwood, the actress may also have to face activist Prashanth Sambargi's Rs 10 crore defamation suit after she called him (beedi naayi, handi) stray dog and pig.
She also allegedly stated that she will beat Sambargi with slippers.
Following the raid at her residence now, the activist says he comes from a Freedom fighters' family and was hurt by the comments made by the actress.
Warning Kannada film industry of releasing more names and hitting out at producer Sa Ra Govindu who ignored Sambargi, the activist said his statements have been taken lightly.
"Now NCB and CCB have given notices to people in the Sandalwood, still they (Kannada film industry) have taken it lightly. They should have conducted enquiries instead."
On Cong MLA:
The activist also stated, "Neither has Congress MLA BZ Zameer Ahmed Khan nor the party given any clarification. This means Zameer went to Colombo".
Sambargi had earlier alleged that there is a link between gambling and drugs and that the MLA and Sanjjanaa were in Colombo where the MLA lost money while gambling.
 
Last Updated Sep 8, 2020, 2:51 PM IST