Actor Ansh Pandit calls Sushant Singh Rajput an achiever from a small town
Sushant Singh Rajput has led an inspirational life who has achieved a lot in his life.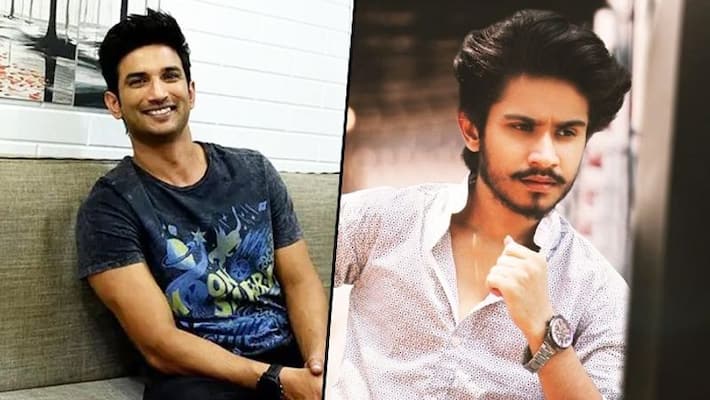 Ansh Pandit, who was orignally born with Pranav Kumar and comes from a small town. He is an actor and Tik Tok star. He loves to share videos on various Shayaris on Tik Tok, which seems to have him popular in social media. As the Tinsel Town misses Sushant Singh Rajput who killed himself on 14th June, he misses the actor a lot. He calls him his inspiration as despite coming from a small town he achieved a lot in B Town without seeking help from any Godfather. 
Sushant Singh Rajput has led an inspirational life who has achieved a lot in his life. He has carved his niche in the industry entering TV with Ekta Kapoor serial and then made his debut in Bollywood with the film Kai Po Che. He wants to tread the path of Sushant Singh Rajput to give the best and wait to see the break in Bollywood happening for him and obviously not following him for killing himself. He wants to take lessons from his life so that he can stay strong. 
This is the reason why he has engaged himself in social work as well helping the poor and needy affected during the lockdown time. He along with his group is helping people to sustain in the tough time. He wants to enter Bollywood or get a chance to work in web series, which have gained popularity in the recent past with the increasing popularity of digital platforms like Netflix or Amazon Prime. He is waiting for the right opportunity, till then he keeps himself busy making his videos for Tik Tok and other platforms.
At the same time he is spreading the positive message to love life and live the fullest so that the tough time does not take you in negative thoughts and depression. In other words he is helping spread the message to shun negative thoughts and start liking and loving yourself as tough time never lost but tough people do. 
Last Updated Jun 23, 2020, 12:11 PM IST