Abhishek Ambareesh's 'Amar' to release soon after Sumalatha's Mandya Lok Sabha result
The ongoing Lok Sabha election results will be announced on May 23 while Mandya's independent candidate Sumalatha's son Abhishek Ambareesh's debut movie "Amar" will release on May 29.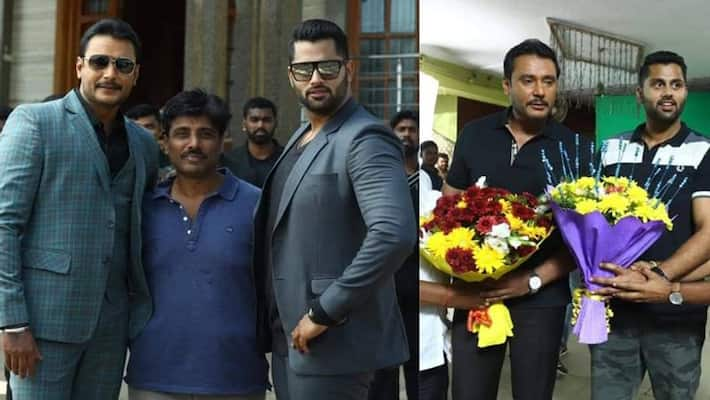 Bengaluru: The much-awaited Abhishek Ambareesh's debut film "Amar" has finally got a release date. The movie will hit the theatres on May 29 (Wednesday), on the occasion of his father Ambareesh's birth anniversary.
In this film, Challenging Star Darshan has a guest appearance. This film is produced by Sandesh Nagaraj, a producer-politician who has been Ambareesh's associate for decades. Nagashekar has written and directed the film while the film casts Tanya Hope, Sudharani, Devaraj, Arun Sagar and Chikkanna.
In the ongoing Lok Sabha elections, Sumalatha fought as an independent candidate from Mandya constituency against chief minister HD Kumaraswamy's son Nikhil Kumaraswamy.
Fans of late actor-politician Ambareesh are hoping for good news on May 23 as the Lok Sabha election results will be out. And they want to make it a double delight few days later, expecting a superhit from Abhishek.
Will mother and son be victorious towards the end of May?
Last Updated May 10, 2019, 11:32 AM IST