Aamir Khan reveals trailer of new film Secret Superstar
Film is set for release on August 4, 2017
He will be acting with his Dangal costar Zaira Wasim again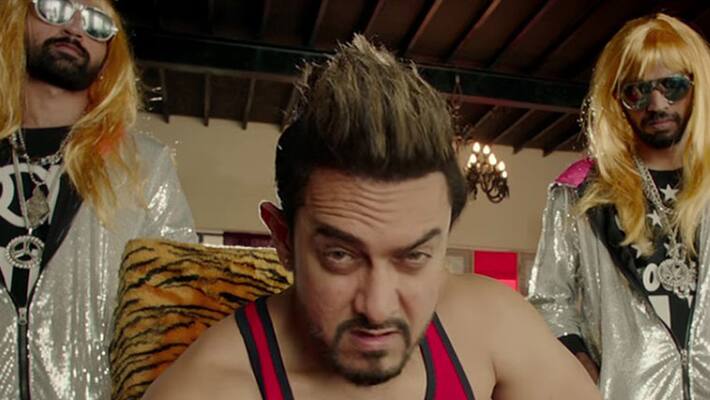 Just like the name, the Dangal star kept the launch of his new movie also secret.
On Twitter, he made an announcement for all his followers with the tweet
To all those who complain that I come once in two years...
It was followed by the teaser of his new movie Secret Superstar which will be out in eight months time, he told reporters at a press conference.
It came as a surprise for many as Aamir is known to do only one film a year as most of the year he spends preparing meticulously for his roles.
The cast of Secret Superstar will see a repeat of his Dangal costar -  Zaira Wasim. She plays one of his daughters in the film Dangal. The other part of the cast is Meher Vij, Raj Arjun, Tirth Sharma, Kabir Sheikh, Farrukh Jaffer.
Secret Superstar focuses on Insia (Zaira Wasim), a 14-year-old girl from Vadodara, whose dream of becoming a singer changes her life and of everyone around her.
For all those dying to know Aamir's role in the film - he plays a kind of a musical godfather as seen in the trailer. Another topic of discussion is Aamir's new look with spiked blonde and brown hair  cropped short accompanied by a raw ganjee look. Watching the trailer one is immediately reminded of his Taare Zameen Par look in a clown costume with pointy ears and hideous eyebrows. However, judging by the flavour of this trailer it ought to touch the right chord with the music loving Indian audience, much like Rock On did before it.
Also read:Steroids behind Aamir's Dangal transformation, says fitness expert
Aamir describes his role as the 'tadka' of the movie. Written and directed by Aamir's ex-manager, Advait Chandan, it is again an Aamir and Kiran Rao production. Advait Chandan has previously assisted the director in movies like Dhobi Ghat, Honeymoon Travels and as Production manager for Taare Zameen Par. 
Watch the trailer here:
Last Updated Mar 31, 2018, 6:48 PM IST