A.R. Rahman bashed for 'insensitive' reply to Chennai concert row chaos; Know details
AR Rahman is on the radar of netizens. He is getting slammed for his 'heartless' and 'tone-deaf' statement following overcrowding at the Chennai concert amid claims that women got molested at his Chennai concert. Musical maestro A.R. Rahman gets ruthlessly bashed by netizens and social media users for the same.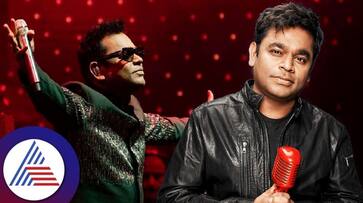 AR Rahman is receiving flak for his heartless statement about the unfortunate chaos at his Chennai concert, Marakkuma Nenjam. On Monday, the Oscar-winning music director took to X (previously known as Twitter) to offer help after many fans complained that they were not allowed into the concert venue due to overcrowding. However, Rahman did not react to claims by several women that they were groped and molested by men at the concert. His reaction to the fiasco has not settled well with social media users, with many slamming Rahman for his response.
ALSO READ: Yuvan Shankar Raja backs musical maestro A.R. Rahman in recent Chennai concert row
His statement was shared on Reddit. Many took to the comments section to bash Rahman for the reaction. "Did he actually write this? What he wrote seems so out of context and irrelevant," a reddit user commented. "Sounds like a horrifying experience. I love AR Rahman's work. But, it is a pathetic response from A. R. Rahman. Yes, the onus is definitely on the organizers of the concert. As the headlining name/crowd puller, you should also take precautions to ensure the event happens smoothly. You can not just sit there blind and deaf to these things," added another.
"What is wrong with him? Who responds like this!?," another asked. "It is pathetic!! Now, we can not even go to concerts because of men. They want us to stay at home. We are not even safe in our own homes. And what is this response by ARR?" a social media user wrote.
Many also said they had panic attacks due to the massive crowd and no space to move around. Following the complaints, AR Rahman's team, via his official X handle, then tweeted, "Dearest Chennai Makkale, those of you who purchased tickets and were not able to enter owing to unfortunate circumstances, please do share a copy of your ticket purchase to arr4chennai@btos.in along with your grievances. Our team will respond ASAP."
ALSO READ: Kareena Kapoor opens up on Taimur's name controversy; was baffled at the media trial
Last Updated Sep 12, 2023, 12:00 PM IST