5 reasons why you should watch Marathi movie 'Photo Prem'
Here is a list of five things to watch out for in Amazon Prime Video's latest release, Photo Prem.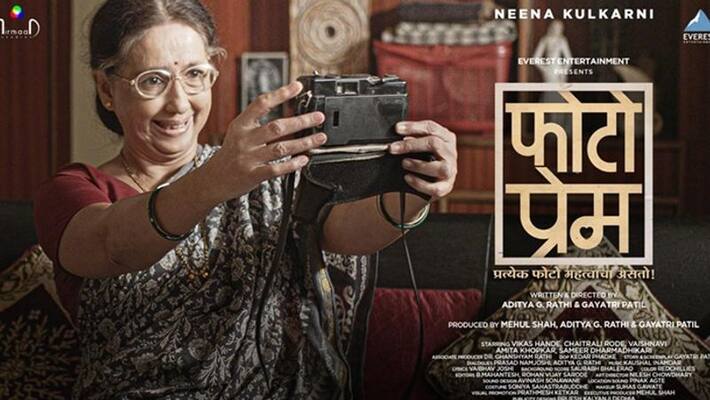 Marathi movie Photo prem will surely win your hearts. The Marathi film, directed by Aditya Rathi, features highly talented veteran actress Neena Kulkarni. Here's why you should watch the film.
The film is a simple story of a woman who feels she will be forgotten because she does not have a recent photo. Neena Kulkarni breathes life in the character with utmost ease and perfection. The actor essayed the central character of the movie beautifully.
Will keep you hooked till the end.
The story follows the life of an old woman, 'Maee' whose earth-shattering problem is being forgotten. She fears that she will be forgotten that she does not have a picture of herself. This inspires her to get perfect pictures of herself. The story revolves around the same, keeping you hooked till the end.
Neena Kulkarni is the USP of the movie
Neena Gupta is one of the legendary actors, and watching her spread her magic on-screen will be a beautiful and enchanting experience for the viewers.
Loved by the critics
Pune International Film festival committee will nominate the Best Marathi Film to this beautiful movie. Critics also love the story and top-notch acting of the actors.
It gives a beautiful message.
Maee, the movie's central character, will teach you many life lessons about being happy and how to smile with all hearts to get a perfect picture clicked. 
Humourous and much more
The film has very subtle humour and beautifully brings out the shades of human characters. It's a perfect watch amind such tough times to feel happy and content. 
Everest Entertainment produces the film 'Photo Prem' featuring veteran actor Neena Kulkarni, with Amita Khopkar and Sameer Dharamadhikari in pivotal roles. 
Last Updated May 7, 2021, 2:03 PM IST