Jennifer Winget's next project with Rape accused Saad Lamjarred makes fans 'uncomfortable'
In yet another new viral thread on Reddit, a fan's picture of Jennifer Winget working for her next project with globally renowned Arabic singer Saad Lamjarred has gone viral. Many ardent fanatics have bashed Jennifer for working with a multiple times accused rapist.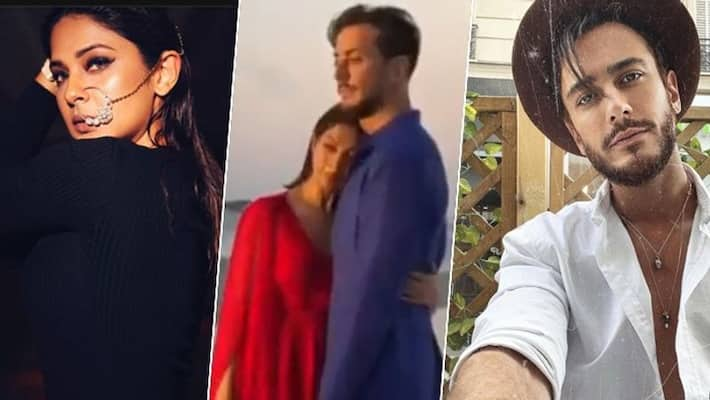 Social media can be a twisted place, to be honest. While it makes several deserving stars real superstars, many global Bollywood superstars often face the flak and heat of social media users and netizens because of their actions. Their actions might be intentional or unintentional, but it gets them slammed massively nowadays, even on the social media platform Reddit.
This time the netizens have slammed the renowned and global Television icon, Jennifer Winget. Jennifer Winget is known for her nuanced performances in shows like Beyhadh, Beyhadh Season 2, Saraswati Chandra, Bepannaah, and so on.
ALSO READ: Abhay Deol on why audiences are rejecting Hindi films, says, 'People are getting exposed to global stuff'
Jennifer is facing the ire and flak from the netizens and fans on Reddit because of her decision to work with the multiple times' accused rapist and globally renowned Arabic singer Saad Lamjarrred. In the picture uploaded by the fan on Reddit, Jennifer and Saad are sharing an intimate hug with each other. They both were in close proximity and only had eyes for each other. This picture and big reveal that Jennifer's next project is with Saad Lamjarred has irked fans and users. They have also slammed her for the same.
For those unaware, globally renowned Arabic rapper Saad Lamjarred got accused for rape by almost ten women and also did get banned in some countries around the globe.
We look at the reactions of many users who have bashed the star for the same. "Sometimes I feel like giving up on humanity. I loved her work in Beyhadh and other projects. But what is up with people wanting to work with rapist? Why is there an increase in pickme girls in industry now dying to work with rapists like Sajid, Vikas Bahl, Saad. Why is India going backwards?? It is like instead of India developing mentality, it has regressed back more. These are the same people who protested during Delhi incident in 2012. It is the same country. But now, leave celebrities even general public celebrate rape culture. Atleast I should give this. This time both the men and women are profiting with the misogynistic mindset. The world has fucked," a user said. "Irony is these girls call themselves as strong feminist and are working with the rapist," said another user. "I would feel so UNCOMFORTABLE even standing next to him. And she is doing a whole project ??? Disgusting," a third user shared. "Women describing about him gave me chills to the spine. These are working with him..," a user added.
ALSO READ: 'Berozgar yojna ki part to nahi': Salman Khan trolled for promoting niece Alizeh at engagement ceremony
Last Updated Jan 20, 2023, 9:27 PM IST