'Mission Raniganj': Director reveals difficulties faced to recreate coal mine replica for Akshay Kumar-starrer
Director Tinu Desai said that the biggest issue was to display the coal mine, and we had to construct a different world in less time.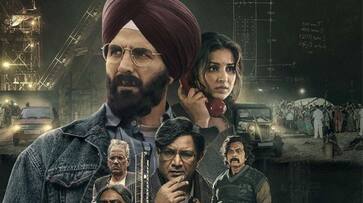 Akshay Kumar and Parineeti Chopra are all set to release their upcoming film 'Mission Raniganj: The Great Bharat Rescue' on October 06, 2023. The film's trailer was out on Monday, September 25, 2023, which created a buzz for its cinematic experience. Ahead of the film's release, the makers of the film disclosed that made an exact reproduction of a real coal mine in Raniganj to build the world for their upcoming production 'Mission Raniganj'. 
The trailer of Pooja Entertainment's 'Mission Raniganj' went viral and is said to give spectators a thrilling cinematic experience complete with big vistas and actual coal mine locations. The film's filmmakers have received widespread acclaim for creating the ambiance of a real coal mine, and to add authenticity, it has been said that many production teams began on a quest to correctly study and duplicate every element of the coal mines.
Several committed members of the production crew were sent to the actual mining regions over the course of several weeks to develop sets that seamlessly blended into the narrative while guaranteeing the utmost safety and precision.
Watch the trailer
Director Tinu Desai elaborated on the era of 'Mission Raniganj' and said:
It was clear in my mind that I had to shoot the entire film in Raniganj. We said that they recreated the 1989 mines and were powered by steam rather than engines. We went to 25 different coal mines and counted every spot. We finally identified the ideal location for coal mining in 2021, as it also corresponded to the era we were seeking. Since the location had been determined, the biggest issue was to display the coal mine, and we had to construct a different world in less time, but my production team did research and we completed the world in the time frame provided. 
'Mission Raniganj' is scheduled to be released on 6 October 2023.
Last Updated Sep 29, 2023, 2:07 PM IST