If Charlie Chaplin is the greatest comedian of all the times, even stars in Kannada cinema were influenced by him and even made movies based on dark comedy.
To start with, Narasimharaju is considered as the all time favourite comedian of the Kannada cinema. He could make the audience laugh their hearts out even with his comedy timing and reactions. He was very popular in 1950sand 1960. Sources even said that the directors used to take his call sheet first and then fix the hero according to his available dates.  Narasimharaju had a separate comedy track in almost every film he has acted in. Actresses MN Lakshmidevi, RT Rama and B Jaya were his heroines.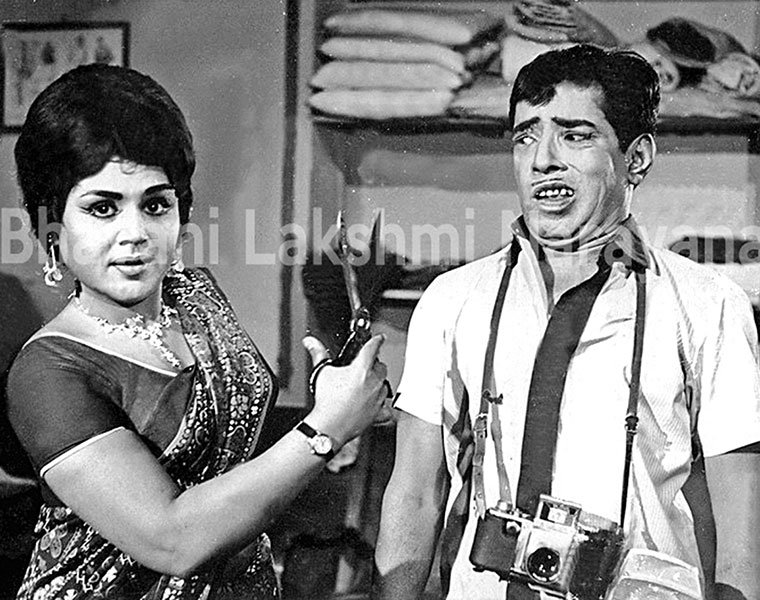 If the movie had Narasimharaju and Dr Rajkumar, it was set to be a huge hit. The inclusion of Balakrishna, known as Balanna was an added flavour to the comedy timing of the movie.
Narasimharaju had once said that Prof Huchuraya, produced by Narasimharaju was inspired by Charlie Chaplin.
As years passed by, Dwarakish became the comedy icon in Kannada cinemas. He outgrew his character and was also popular as a hero but a comedy-hero. He tried this trend and proved that heroes need not be the typical heroes, people even love watching comedy as a whole.
The industry also had comedians like Musuri Krishnamurthy and Dinesh, who are remembered for their performances, even to this day.
Family comedy
Galate Samsara starring Vishnuvardhan and Rajinikanth was one of the first family-comedy movies. Films like Pattanakke Banda Patniyaru and others made an impact in the 1970s. here the hero himself was the comedy element, and people loves these movies.
But Ananth Nag and Vishnuvardhan ruled the role of comedy-heroes in the 1990s. Films like Gadibidi Ganda, Ibbaru Hendira Muddina Police, paved way for man struggling to balance two women in his life. Slowly there was the entry of comedies with double-meaning. NS Rao, Mysore Lokesh, Dingri Nagaraj, Kashinath, Jaggesh, Umashri, Dingri Nagaraj became popular in the genre.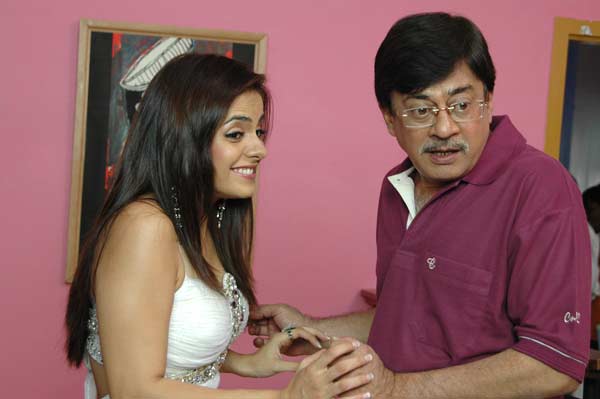 Kurigalu Saar Kurigalu
The movie Kurigalu Saar Kurigalu, directed by SV Rajendra Singh Babu created a new trend of presenting the woes of people belonging to the middle class with a major touch of comedy. This trend was followed by movies like Kothigalu Saar Kothigalu, Katthegagu Saar Katthegalu also were hit movies.
Golmal Radhakrishna, Ganeshana Galate, Yarige Saluthe Sambala were known for presenting the family problems with a comedy touch. NS Shankar's Ulta Palta film was a different experiment with woman dominating over man.
Rama Shama Bhama
Actor Ramesh Aravind tried his hands in direction with the movie Rama Shama Bhama. With great actors like Kamal Hassan, Urvashi and Shruthi this movie was a trendsetter of people becoming a prey to extramarital affairs. The success of this movie encouraged other movies like Olu Saar Olu, Tenali Rama, Honeymoon Express, Tata Birla, Venkata In Sankata.
However, the credit of starting dark comedy movies in Kannada goes to Guruprasad and his movie Matha. This trend was followed by movies like Eddelu Manjunatha.
The current comedian ruling the Kannada film industry are Sadhu Kokila (seen in most of the movies), Sharan (Adhyaksha), Komal (Govindaya Namaha), Chikkanna (Victory) are even shining as heroes. 
Many movies from Tamil and Telugu starring  comedy actors-turned-heroes are remade in Kannada and have a huge fan base for these films too, where comedy stars shine as heroes, trying to make people laugh.