Koodathai serial killing: Accused Jolly calls son from prison to influence him; police reject allegations
Jolly was arrested for allegedly poisoning six members of her family to death over a period of 14 years in Koodathai village in Kozhikode district of Kerala. Now again she has grabbed headlines for living a joyful life in prison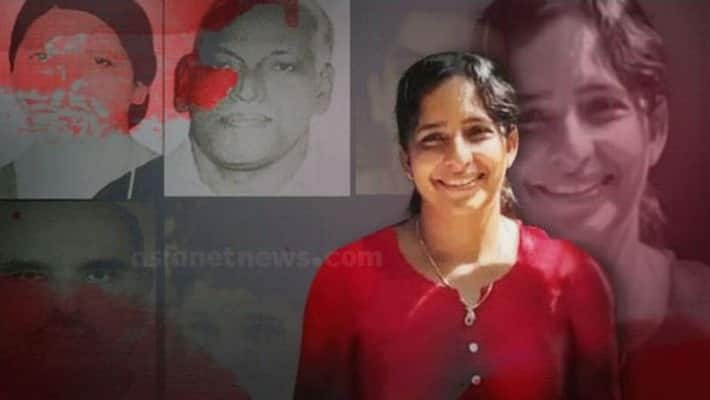 Thiruvananthapuram: The Koodathai serial killing case accused Jolly Joseph is reportedly living a joyful life in a Kerala prison. It is learnt that Jolly called her son Romo on the phone, from prison, and tried to influence him.
Jolly called Romo expecting that she could easily escape if her son supported. However, Romo asked her not to call him again. Romo also added that Jolly is calling several other witnesses and trying to influence them. He added that she is keeping good relationship with others for her benefit.
As the relatives filed a complaint regarding this, the police submitted a report as directed by director-general of prisons Rishiraj Singh.
The report says that the allegations that Jolly tried to influence witnesses are "completely baseless" and that she called from the official number given to the prisoners. The inmates of the prison are given the facility to make phone calls through a calling card system.
It allows them to insert a card in a machine and make calls. Up to three numbers can be saved in the card. Calls are connected to these numbers from the official number only. Also the prisoners make the calls in the presence of prison authorities. So, the allegation that she tried to influence witness is baseless, said the report.
Jolly was arrested for allegedly poisoning six members of her family to death over a period of 14 years in Koodathai village in Kozhikode district of Kerala. She was arrested with two of her partners, MS Mathew and P Prajikumar in 2019.
The six deaths in the family took place between 2002 and 2016. While the first death, which is suspected to be a murder, was of Jolly's mother-in-law, the most recent to die in the family was a relative and mother of a two-year-old.
Last Updated Jun 12, 2020, 5:43 PM IST