Why has India struggled to uncover a proper left-arm seamer since Zaheer Khan's retirement? Ashwin reveals
India is preparing for another ICC World Cup commitment this year. However, Ravichandran Ashwin has been critical about the lack of a proper left-arm seamer since Zaheer Khan's retirement, and here's why there's none after him.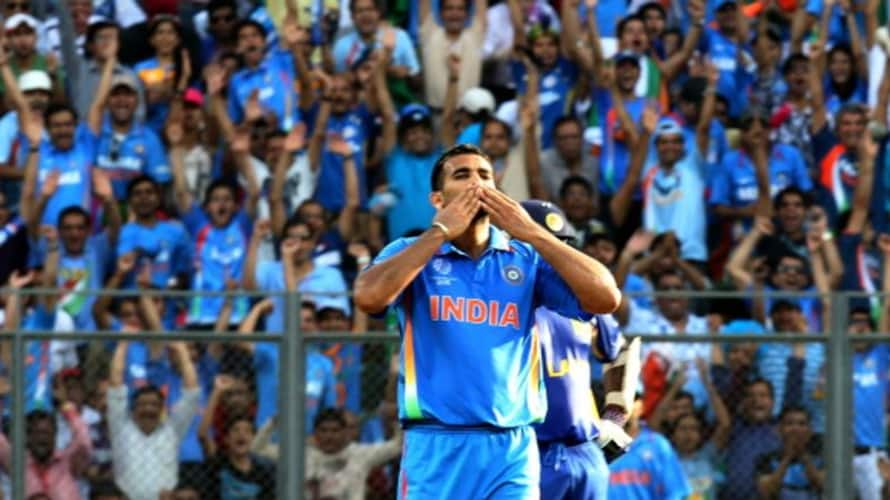 Team India will have an excellent task ahead later this year when it participates in the ICC World Cup, which it is set to host. India last hosted the marquee event in 2011 and won it under MS Dhoni's leadership. Besides Dhoni, legendary seamer Zaheer Khan played a massive role in the title triumph. However, since then and his retirement, India has failed to garner any significant success in the tournament, having competed twice and failing to lay its hands on the coveted trophy again.
Meanwhile, veteran Indian all-rounder Ravichandran Ashwin has pondered that the lack of a proper southpaw seamer since Zaheer's retirement has hurt the Men in Blue, also bringing up the fact that the Indian batters have constantly been struggling against the opposition left-arm seamers, given the steep angle they create, while the occasional reverse swing makes things even tricky.
ALSO READ: Major League Cricket - Fleming to coach Texas Super Kings; says team geared to make impact
"Once Zaheer Khan called it a day, India hasn't developed a proper left-arm seamer. No point in saying that we have a problem in facing a left-arm seamer as the bowler fetches diverse dynamics of the game into play. In the 2019 World Cup semis, Trent Boult swung the ball and dismissed Virat Kohli," Ashwin said on his YouTube channel.
"Facing that angle [from seamers] is completely different. In the nets, Virat Kohli will face Jasprit Bumrah, Mohammed Shami, and Umesh Yadav. All of them are unbelievable bowlers. When a southpaw seamer bowls from over the stumps, he is bringing the stumps into play. How many right-arm seamers bowl inswing at that moment? Since we don't have a left-arm seamer, we cannot put the competitor under pressure," added Ashwin.
ALSO READ: ICC World Cup 2023 likely between October 5 and November 19; Ahmedabad to host Final - Reports
"Many are talking about how Indian batters struggle against the left-arm angle, blah blah blah. Look, a southpaw angle is a gigantic gift to the opponents. Almost during all selection processes, a left-arm fast bowler is specifically eyed. All the IPL [Indian Premier League] sides will give a dividend to a left-arm pacer because a southpaw seamer creates troubles for nearly all batters," Ashwin concluded.
Last Updated Mar 22, 2023, 1:55 PM IST